I went to Lowe's for nails to finish my door jamb. I broke my "try to only buy used" resolution. Sigh. I left with:
A Bathroom Vanity Light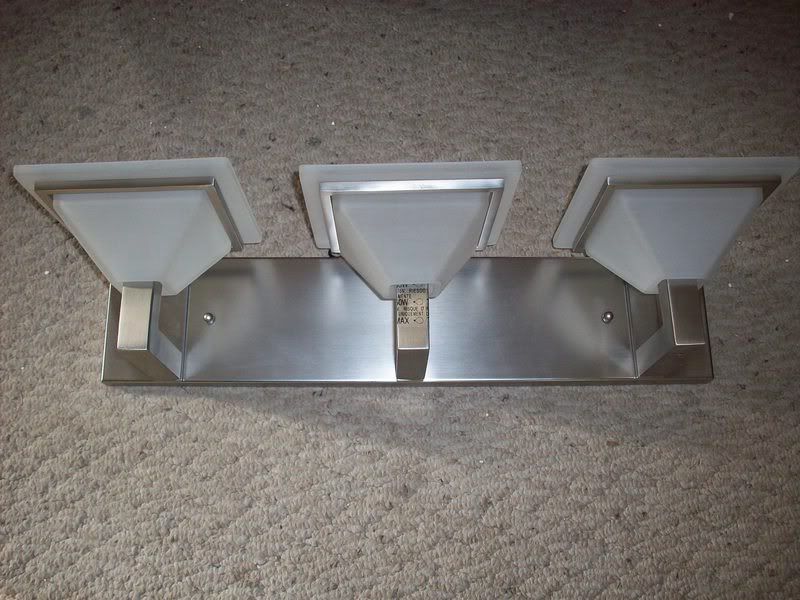 We've been eyeing lights for a while, and couldn't afford anything nice. I hope my husband likes this one, too!
$20, marked down from $98
3 Cabinet Pulls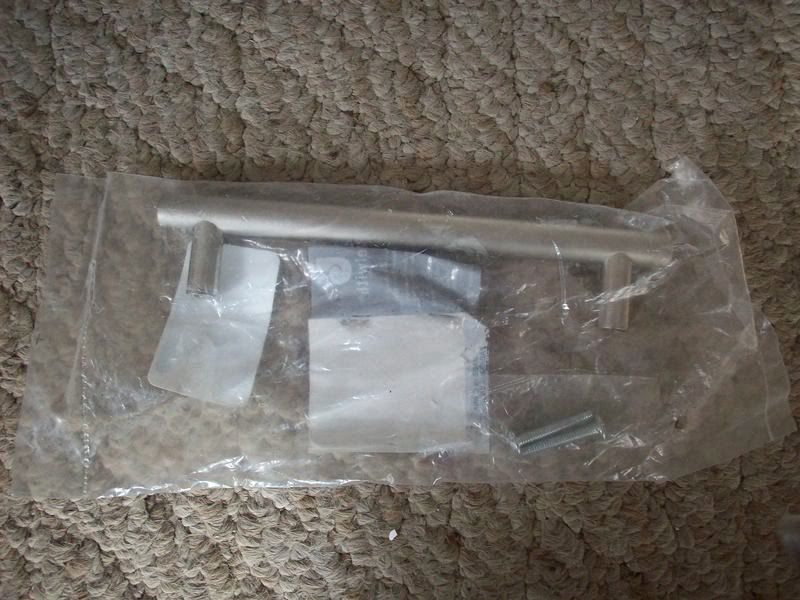 They will look so much better on the bathroom vanity than the cheap plastic pulls!
$.70 each, marked down from $7
ONE Gallon of Tan/Cream Paint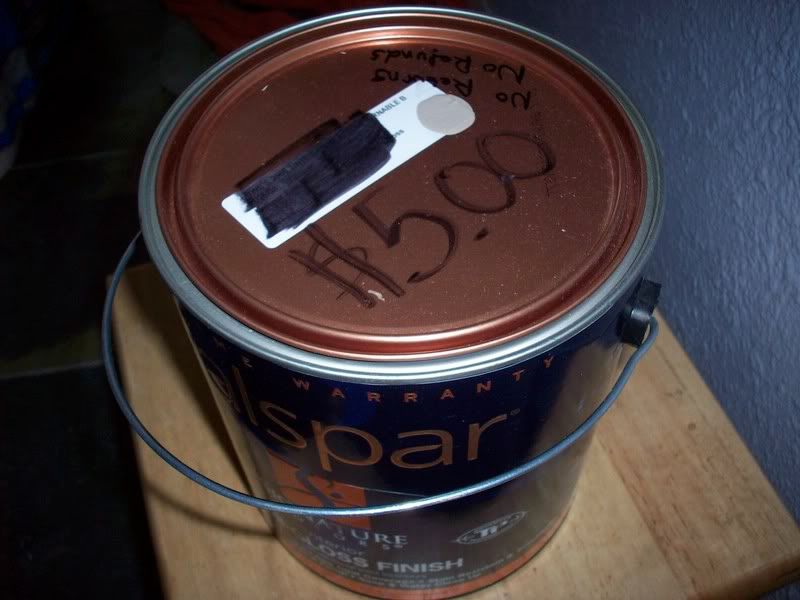 It looks like the perfect color for the bathroom, and is a gloss paint. Perfect! I suppose this is ALMOST buying used, since it was a mistint. And, it was free.
$5, minus $5 rebate ($0), marked down from $25
A Dummy Door Handle
The door for the water heater closet we bought didn't come with a handle. Found one!
$1.35, marked down from $13.96
and...
the one I didn't buy... YET...
A Copper Mailbox!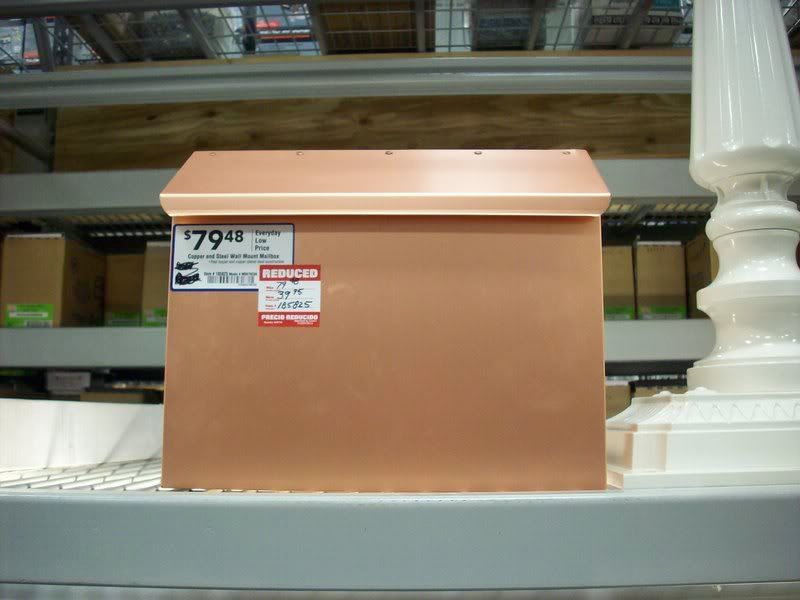 Again, I'm not sure if my husband will want THIS mailbox or not. And, I'm not sure if it's going to "patina" or not... I really only want it if it will get a nice patina. So, I haven't bought it yet, but I may go back tonight and get it.
$40, marked down from $80.