I found time yesterday to complete two small projects left unfinished. It's amazing how small projects pile up, with just a little bit of time needed for completion.
First, I painted the backsplash for the kitchen the same color as the walls.
Before: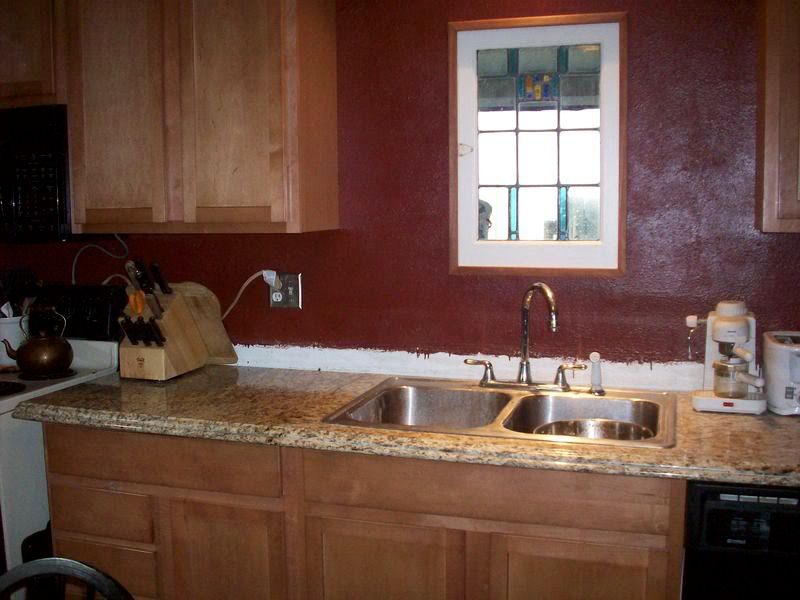 After: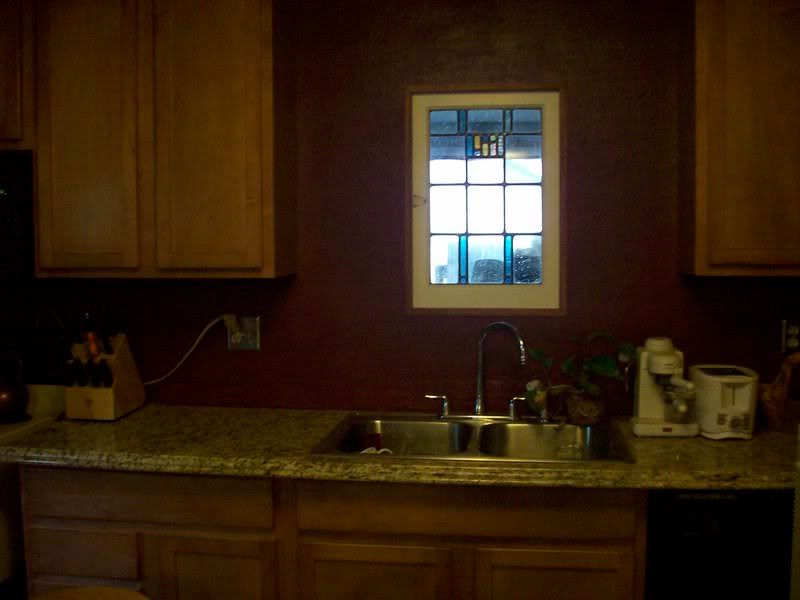 We still want to put some sort of tile or metal backsplash up instead, but spending for things besides structural integrity has been put on hold. With 20 minutes and a bit of the leftover paint, I have a nice looking kitchen. Temporary, but well worth it.
I also hung the bathroom vanity light. I bought it in January on clearance, and just haven't put it up. It's been sitting on the floor outside the bathroom for 6 months.
Before: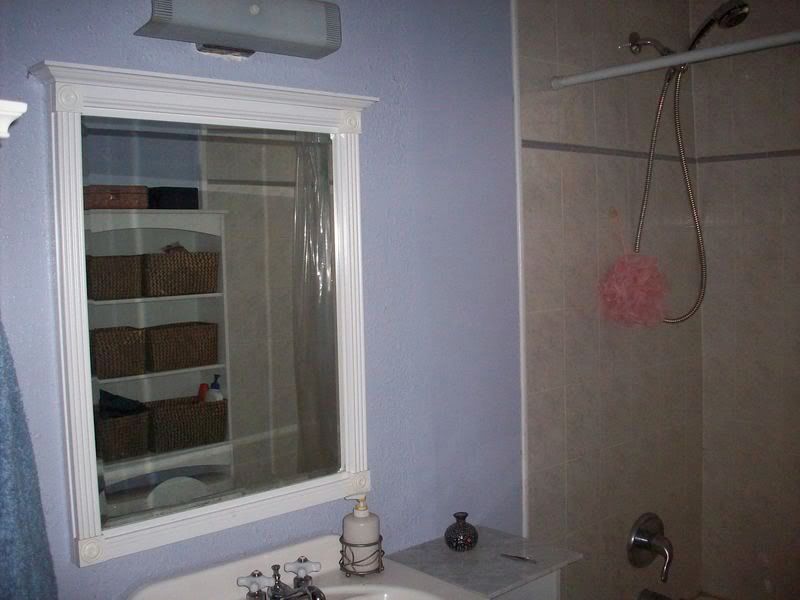 After: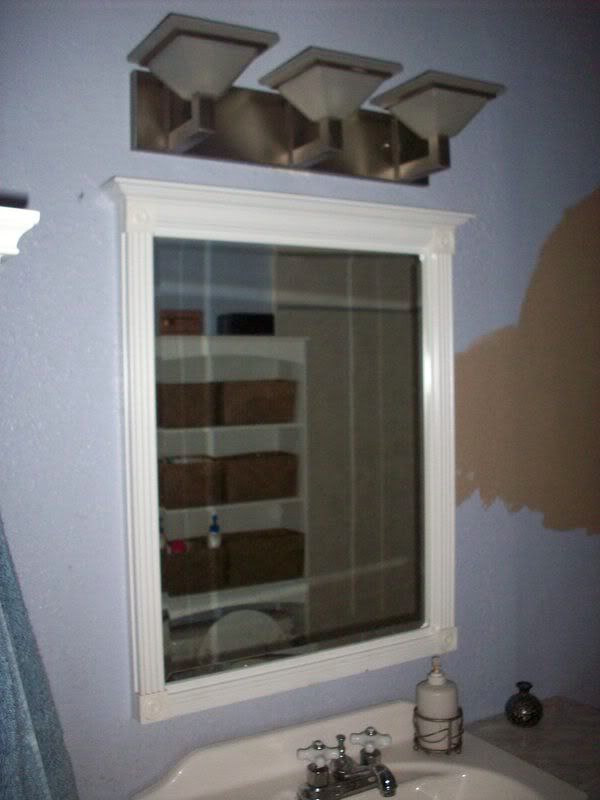 Now, of course finishing the walls in the bathroom would go a LONG way to making it look nicer in there, too! Perhaps when it is too rainy to work outside...
It felt good to check off two more small projects... especially as we toil on the much larger project of the exterior. I need a little "instant gratification" every once in a while!