It's time now to play "Pick the Trim Color", where I turn the floor open to your suggestions! (Pictures are below) Picking colors is not my forte.
Some background information:
The house next door is an identical cottage; it has original turned porch posts and fancy bracketry. Its trim is black and white. You can see a
picture of a similar house

(much fancier, with gingerbread and gables)

here
(substitute black for green)
.
Our house wouldn't have had the railings, but would have had the turned posts and brackets. We want to put turned posts back up instead of the hollow square columns we currently have; they are severely rotted at the base, and to me they make the house look too formal and Jeffersonian.
A historic choice of color would be dark brown. Our windows are dark brown on the exterior; I'm guessing this was the original color (before the green and the white). Other historic color choices would include tan and green. There is a gorgeous brick cottage a few blocks up with a dark taupe, forest green, and burgundy color pallete.
Complicating matters, our roof is in good condition, and a very light grey. Not the most attractive roof for using a historic pallate of colors! We are, however, NOT changing the roof.
Finally, I would like to be able to use one of the accent colors as the color of the addition on the back side of the house and possibly the garage, accenting both with the remaining accent colors and possibly a little "brick color".
Now, here are our contestants:
#1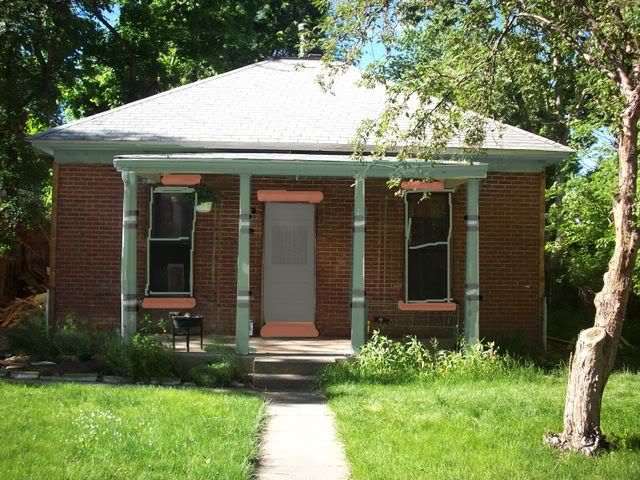 House #1 is sporting a lovely sage green trim on the fascia, soffits, windows, and posts. Dark grey and light grey accents on the turned posts and door, and a weird peachy tan on the sills and headers complete this version.
#2
The grey on the fascia, soffits, posts, sills, and headers of House #2 is almost the same color as the roof. Paired with a muted blue door and post accents, it will stand out on any street.
#3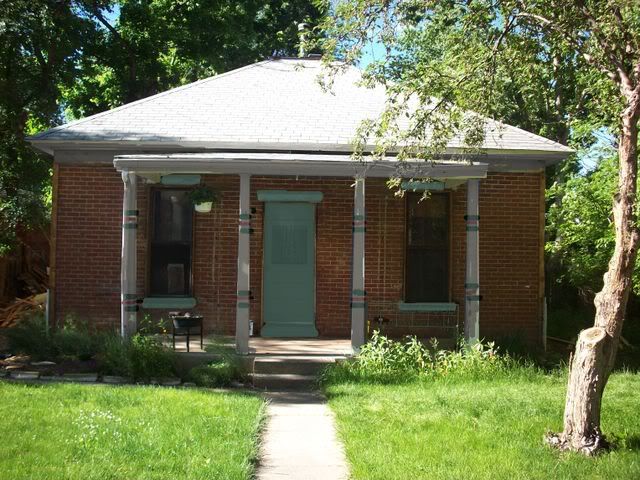 A darker grey adorns House #3's main trim areas. The door, header and sills are all a sage green (you kind of lose them around the door!); the same color is paired with a muted burgundy on the posts.
#4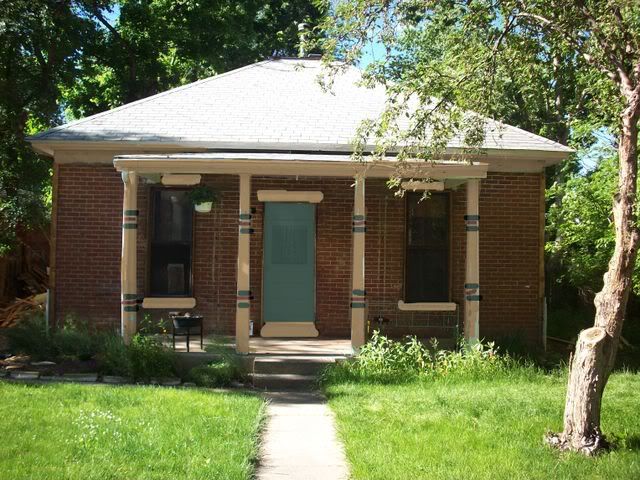 Tan pays a visit to House #4. Paired with dark sage green and burgundy, it looks good without the roof. May we suggest a new hat for House #4?
#5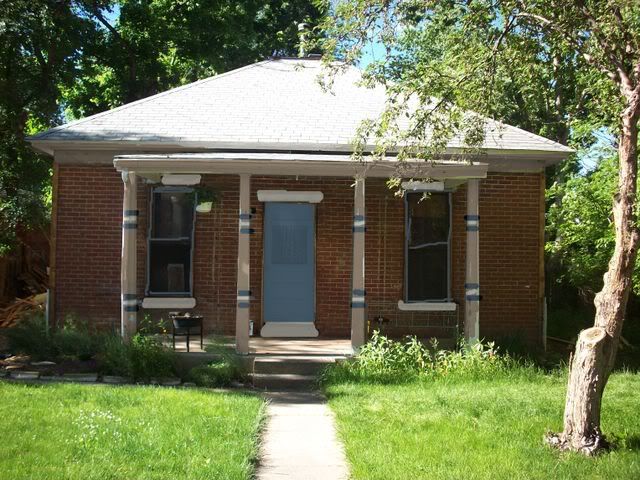 House #5 has chosen a lovely taupe as it's main accent color. It has paired this with a muted blue door and porch accents, along with light grey headers, sills, and post accents. The grey is mirrored in the roof.
#6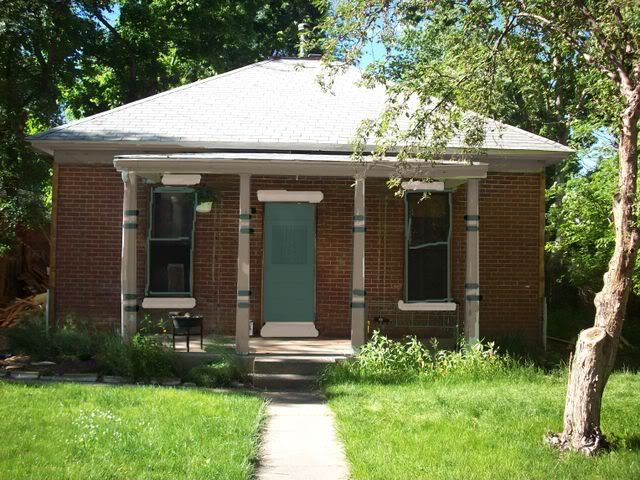 A plagieriser, House #6 doesn't see fit to have an original thought. Pairing the greys and taupes of House #5 with the sage greens of earlier houses, it is a copy in all ways.
#7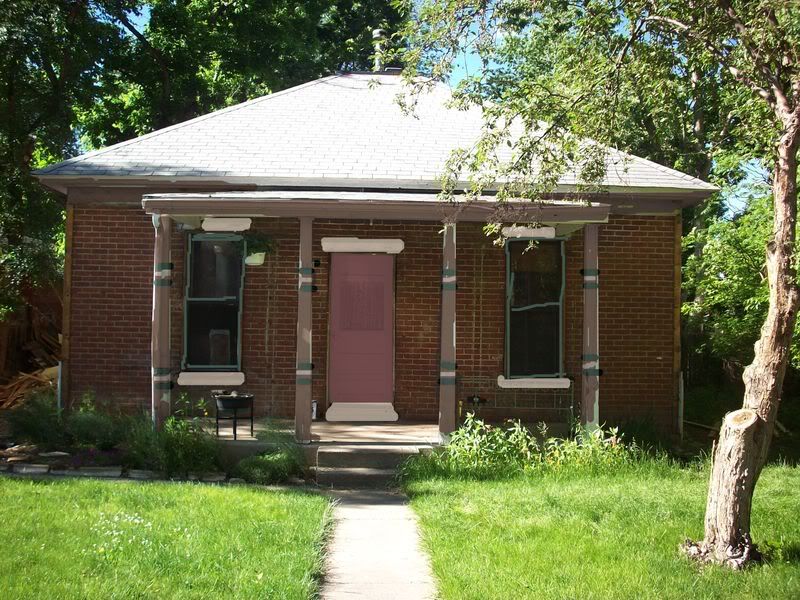 A late contender, House #7 is clad in a rich brown with a burgundy door and green and window accents.
••••••••••••••••••••••••••••••••••••••••••••••••••••••••••••••••••
Now... your thoughts? Which are your favorites and why? What colors might you try out instead, and where?
••••••••••••••••••••••••••••••••••••••••••••••••••••••••••••••••••
In case you are wondering, I used
Benjamin Moore's Personal Color Viewer
to paint my pictures. Why? Because it was the only cheap program usable on a Mac. It works OK... the cursors are too big, and it is very difficult to do precise detail work. Also, the program is not very intuitive. I'm sure there are better programs out there!