Our mason is back in town today, and coming over to talk about plans for continuing. I thought I would share pictures of the little bit of work that was completed before we discovered the moving walls. It really looks nice!
Underneath a Window
Before: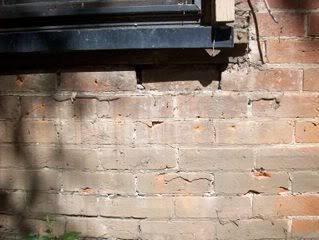 After: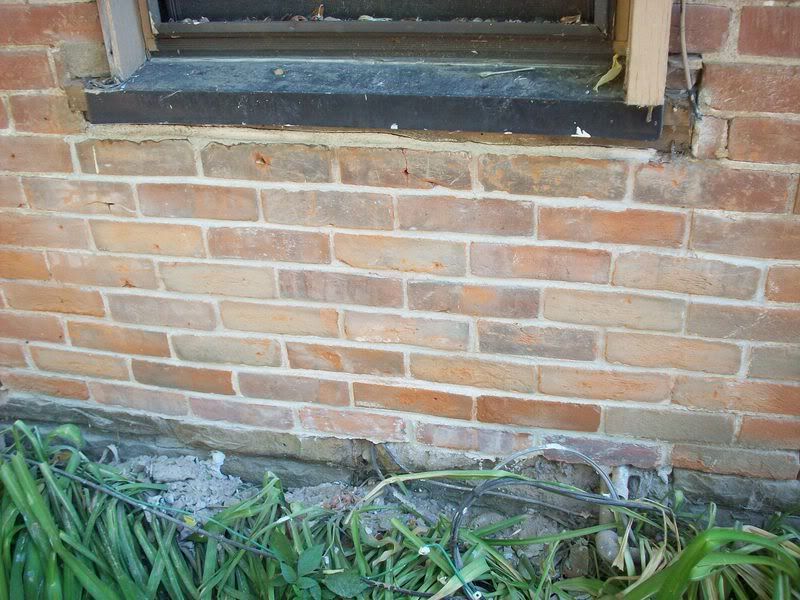 A Corner
Before: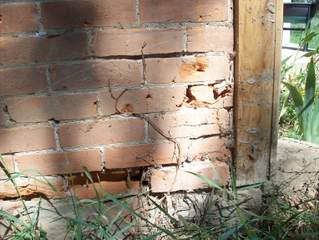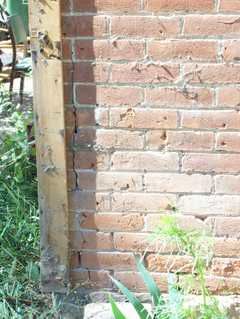 After:
This one isn't completely finished, as you can see... it was in progress when they stopped.
Overall, I am VERY pleased. The new mortar is almost indistiguishable from the old; the slight difference you can see is dirt staining the old mortar. The new bricks are blending in very well, too. I am glad we chose to hire this out; the level of craftsmanship is not something I feel I could attain myself!