Our
tiny old house
came with a
HUGE OVERGROWN LILAC BUSH
.
Two beloved pet ratties and a young robin are buried under this bush.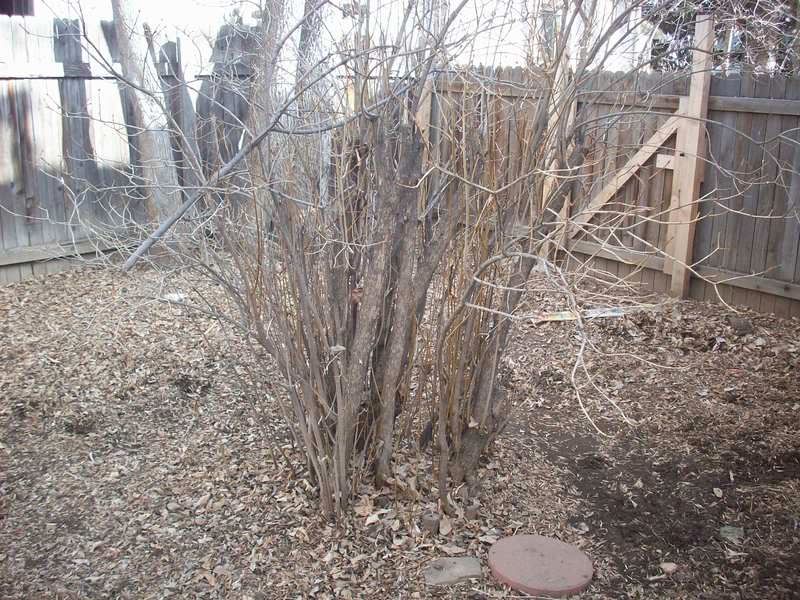 It has seven or eight thick old trunks that have been chopped off about 3 to 4 feet up, giving it the appearance of a bundle of wood. I have only seen one flower on it in the four springs we have been here. After much pulling of hair and gnashing of teeth (and research), I decided to "start over" with the lilac. This time of year is perfect for lilac rejuvenation: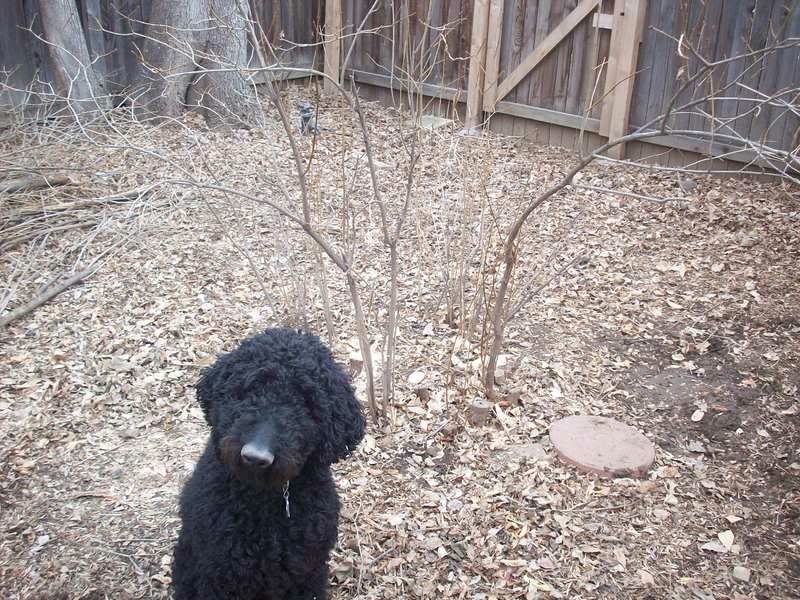 Here is the lilac bush now (with a visitor who loves the camera and wouldn't stay away). I removed ALL of the thick, old stems with a sharp pruning saw. This is NOT recommended if you would like lilac blooms anytime in the next three years, as it takes three years for a stem to produce flowers. If your lilac is in better health/structure than mine, I would recommend taking off 1/3 of the branches each year right after blooming instead of this drastic haircut.

Hopefully, my lilac bush will become a contributing member of our backyard garden now. Lilacs can be beautiful bushes!