It doesn't have ANYTHING to do with home improvement, but it does fit in with the Tiny Old House. I just finished these baby shoes for a coworker's upcoming baby girl: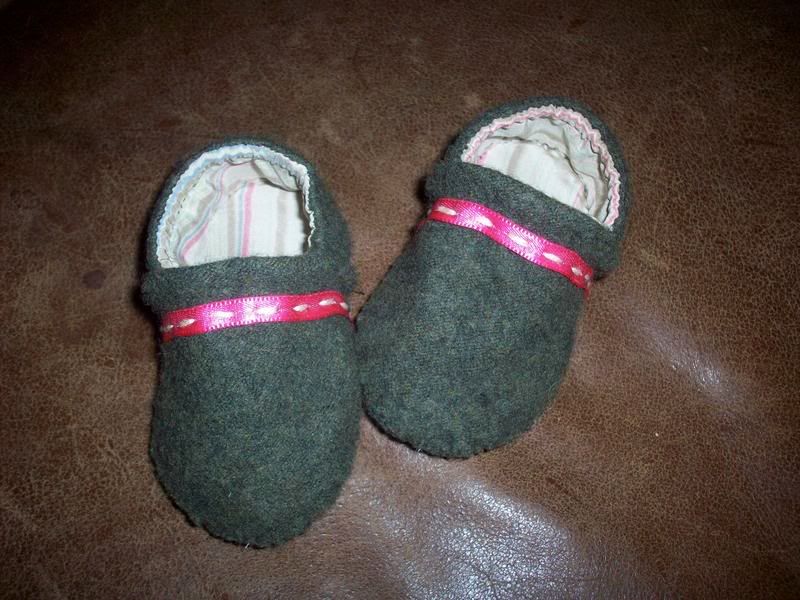 Aren't they cute? I used a bit of felted wool sweater and an old silk shirt for the fabric, and hand-stitched it all together with itty bitty stitches. Recycling old into new, and saving money all at once!
In the interest of saving even more trees, I used the
Japanese art of furoshiki
to wrap the gifts in a fun silk scarf that I found at the thrift store: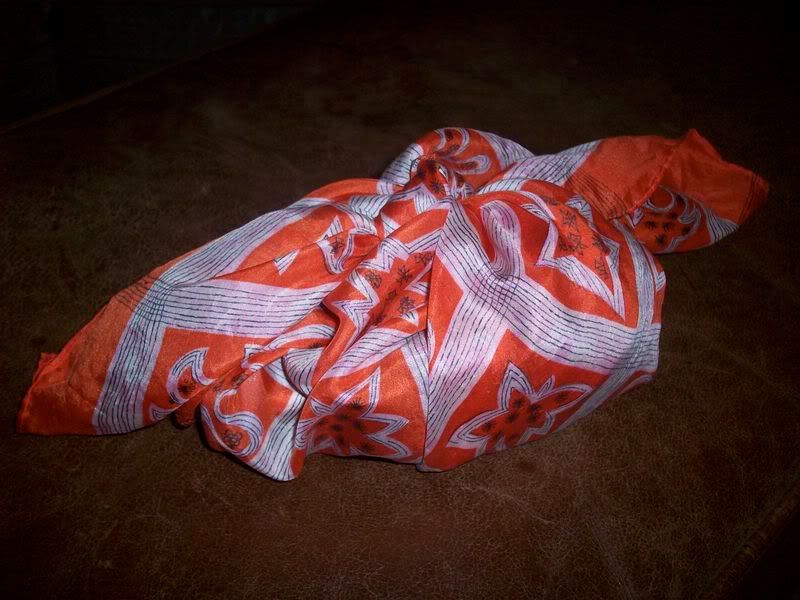 What sort of homemade gifts have you given? Have you considered non-traditional wrapping?