We have dogs. Fluffy dogs. Curly dogs. Dogs whose hair grows constantly. They need groomed every couple months to keep it in check, but at $60 a grooming (after tip) it was getting to be expensive... and all I ever wanted was a basic puppy cut!
Then, I found an
Andis 2 Speed Clipper
at a garage sale for $1. After a few months of getting up the courage, I clipped my first dog. I'm no grooming pro, but I'm very happy with my savings!
Here's the before: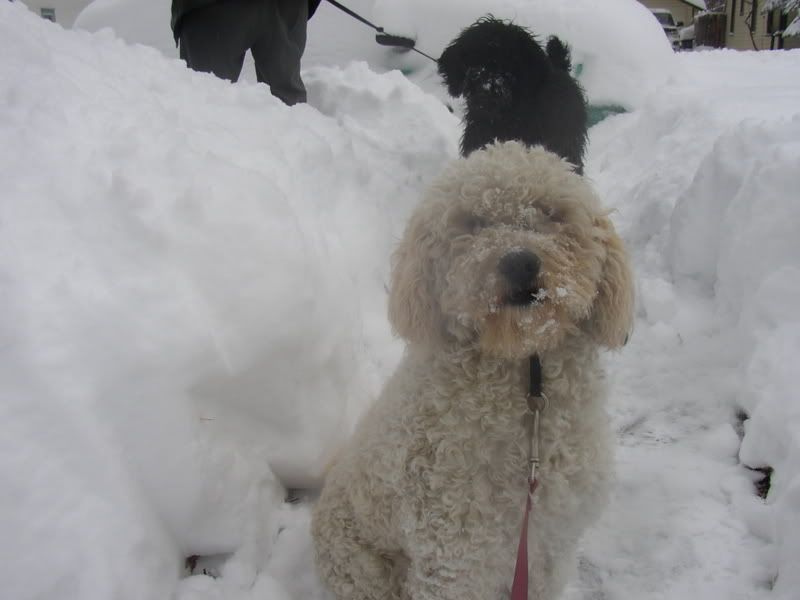 After a nice bath...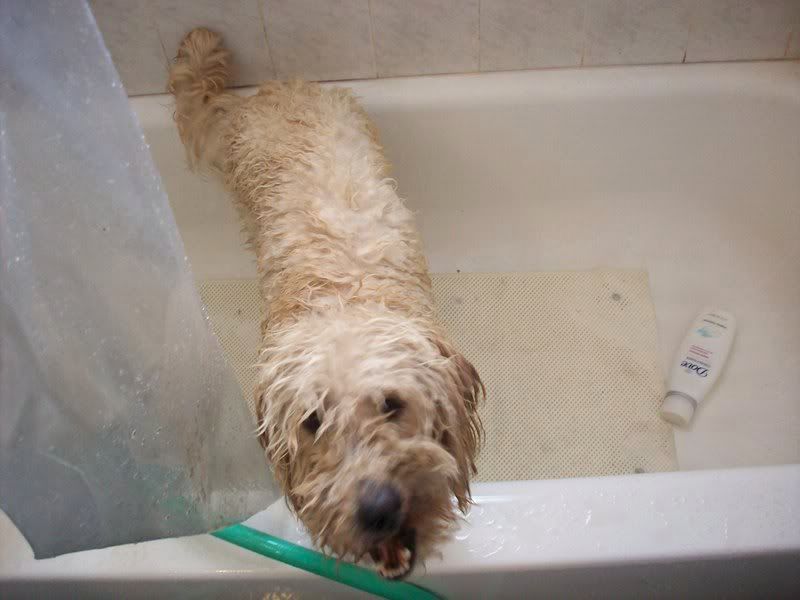 ... and a quick zoom around the house....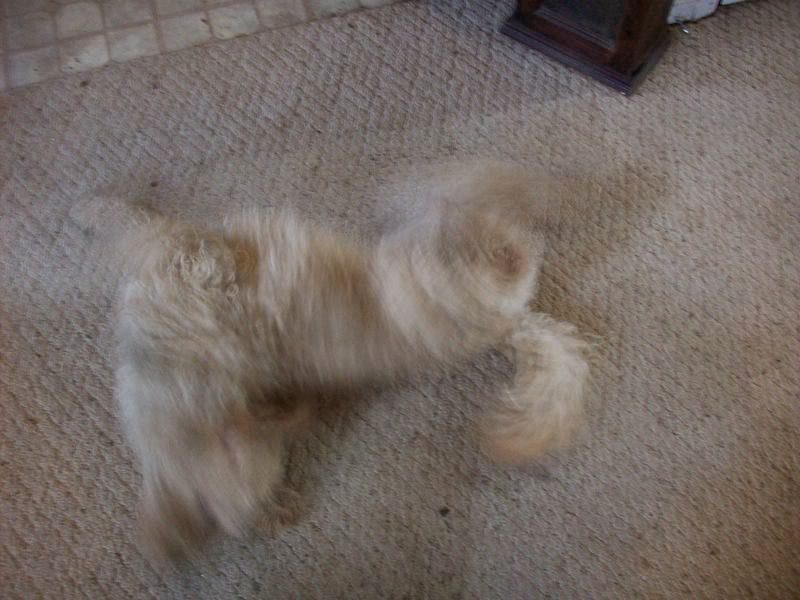 ... Molly is ready for a clip: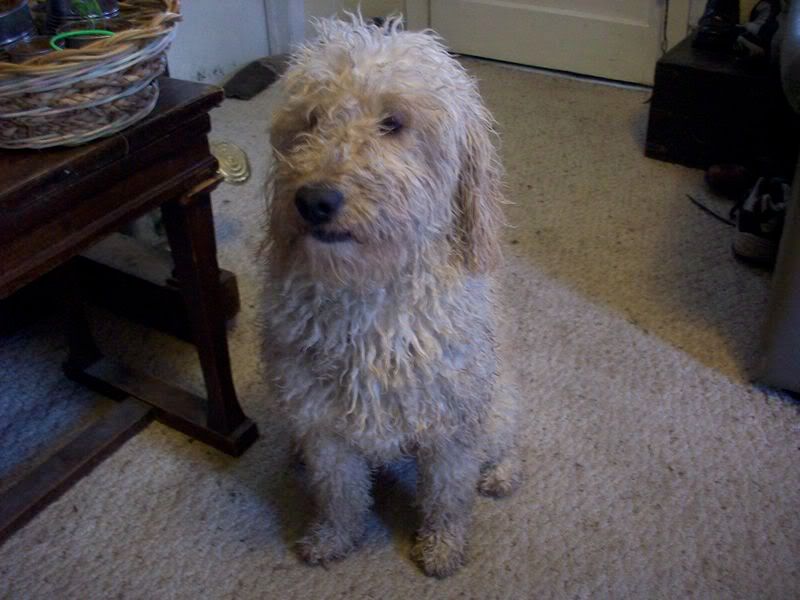 I use a car washing attachment to wash them on advice from a groomer; fill it up with shampoo, put it on it's gentlest setting (shower), and spray the dog down. The dogs like it better, too.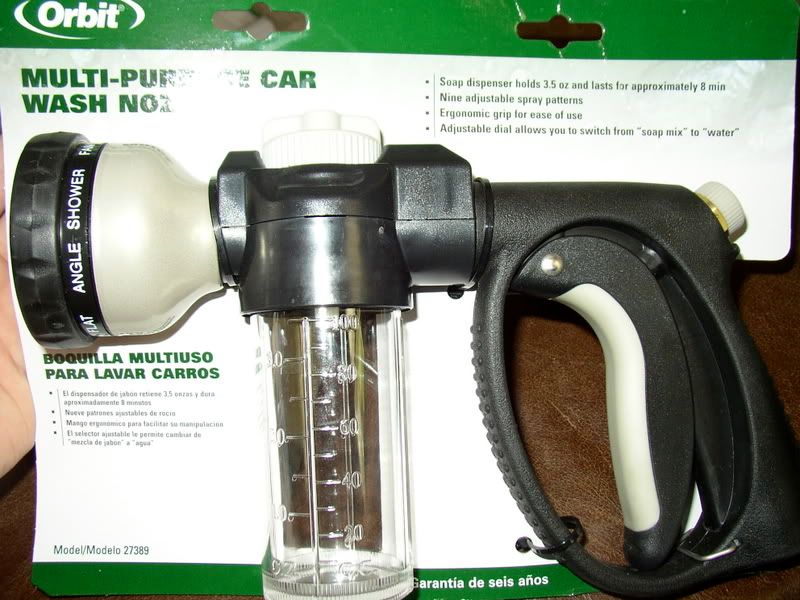 It takes about an hour to clip my dog down.... I use a 5FC blade to get a length of about 1/4 inch all over. It's short, but it takes a few months to grow back out!
Here's the after: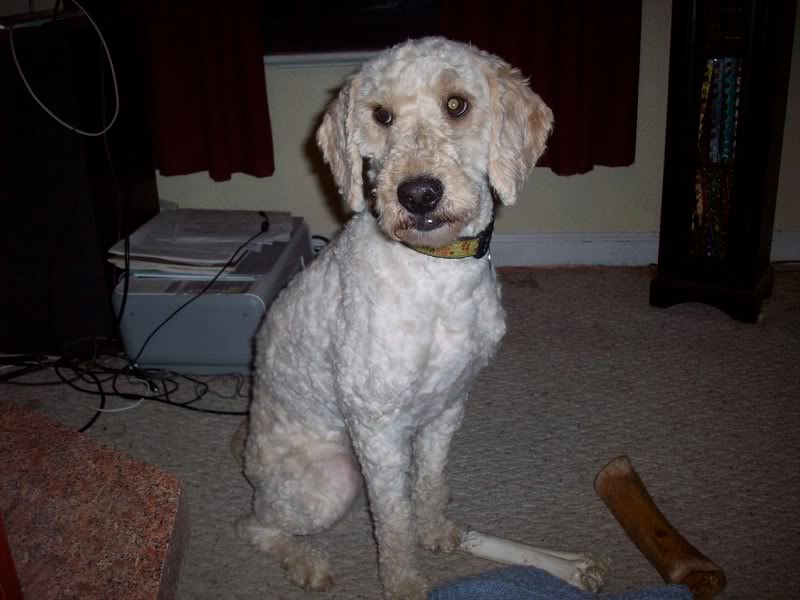 Just TRY to say "no" to those eyes!
I've used the same blade ($30) for 6 haircuts now, so the savings are quite substantial!
Quick Rundown of Supplies:
(For anyone interested)
Andis 2 Speed Professional Clipper
5FC Ceramic Blade
Oster Coolant/Lubricant/Cleaner Spray
Sharp Scissors
Mild Dog Shampoo
Car Washing Nozzle with Soap Container
Hose
Sink to Hose Converter
Total Cost to Me: ~$60
Total Savings: $60 on each haircut!