A few weeks ago we realized that there was NO way we were going to get the house sealed up for winter unless we found the money to fix the bricks around the window so that we could seal up these holes: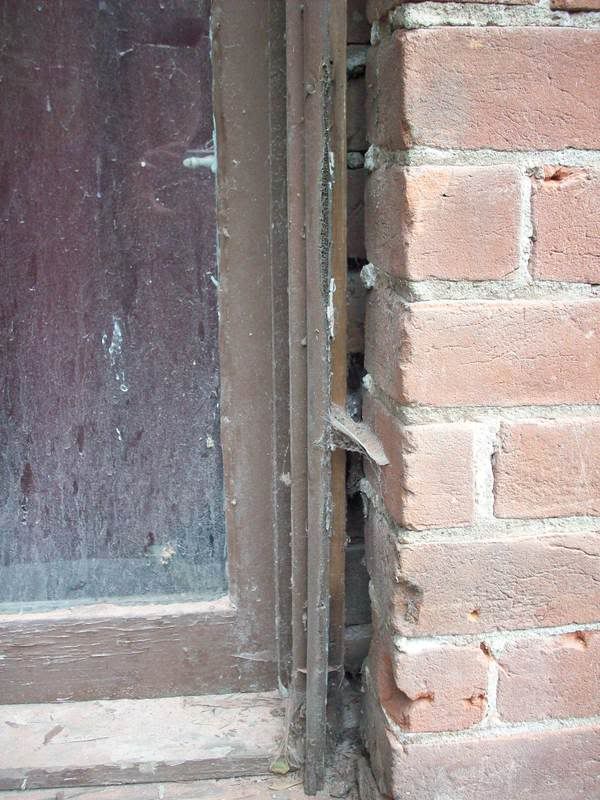 A few weeks ago, I called the mason whom we started the work with (and who did a
FABULOUS job
on the first part!). Luckily, he was able to work us in this week.
They restarted yesterday. Yesterday I came home and thought something was a "bit off" about the mortar. It didn't look quite right... it seemed way too grey and smooth. It was dark out, and the mortar was still wet, so I decided to give a better look at it in daylight: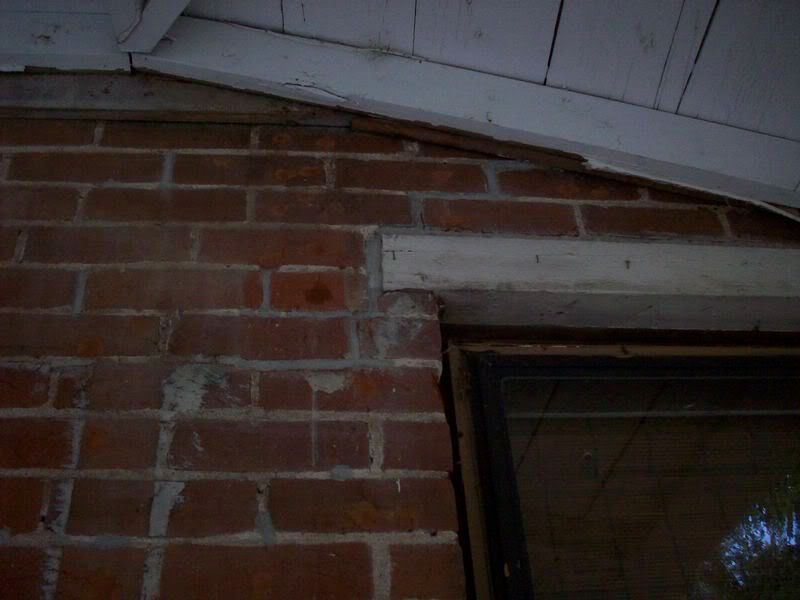 It looks like cement based mortar. A piece of it dropped on the ground "tinkles" like cement based mortar. And, there is an empty bag of cement based mortar in the pile of things they left overnight.
I'm just sick! Not only does it look like crap up close... it will
DESTROY my bricks in the long term
. What kills me is that he asked me if the mortar he used last time was looking the way we wanted it! I showed him the pile of sand they used last time, and he said they would use new sand. The owner hasn't personally worked on our house... but it's the same man working on it now that worked on it in July.
I have a call into him, but don't expect to hear back until tomorrow. I don't even know what to do. I HATE confrontation, but I can't let them leave the cement mortar up there. I also can't afford to pay more to fix their mistake. I feel bad... it's two full days of labor wasted, but I need to have it taken care of. Any words of advice?
One last thing... I am NEVER hiring out ANYTHING that I care about how it's done ever again!