My husband's birthday was yesterday. Happy Birthday! I'm so glad you were born!
For his present this year, I decided to go home made and thoughtful. I framed two pictures of our puppies that he has always loved; the first is titled "Disappearing Dog" and was taken by
his aunt
.
(The other one, of the white dog in the wind was taken by me)
. I found the perfect frames at Goodwill, and used my home inkjet printer to print them on photo paper.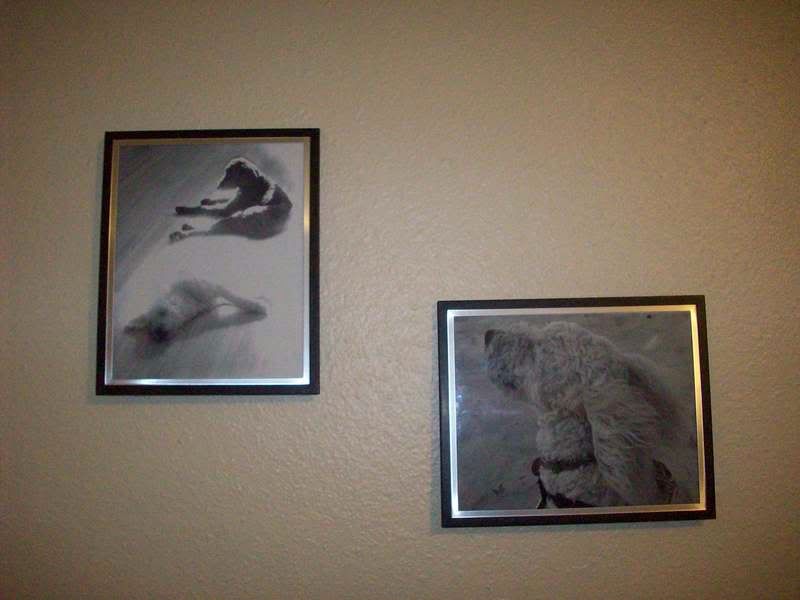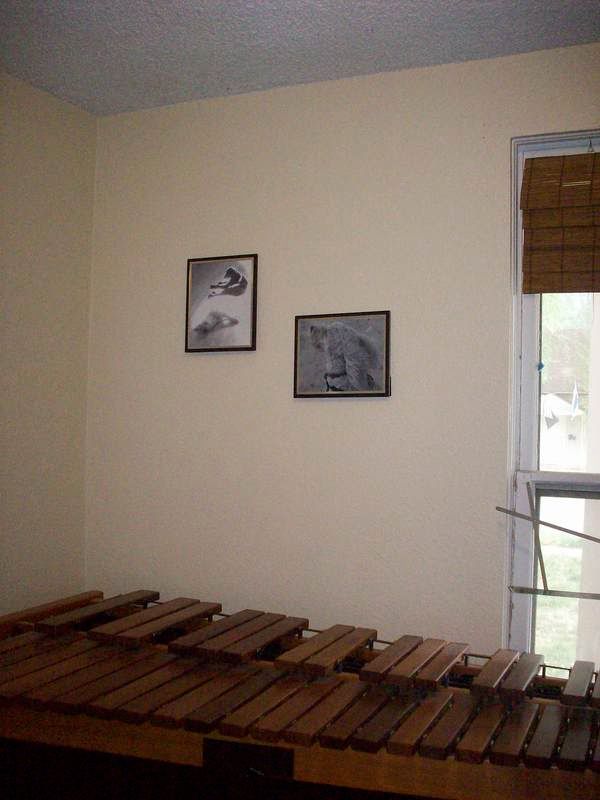 It's amazing how putting art from and about the people and things you love can really warm up a room!