While I was in Casper, Wyoming, last week, I stopped by the Habitat ReStore. I picked up a few things: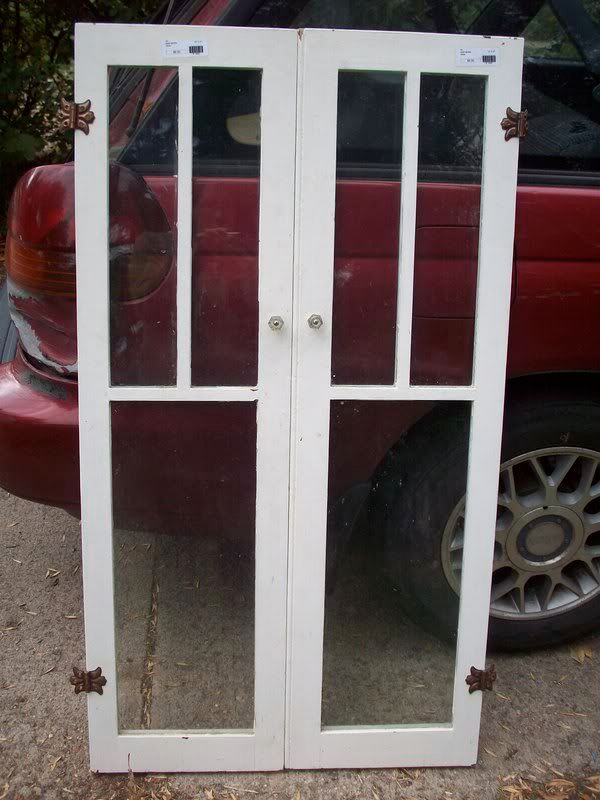 Two sets of these windows/cabinet doors, with hinges and glass knobs. One of the doors is missing a pane of glass. I think one set will be perfect for creating a built in cabinet out of a window we are taking out between the two bedrooms. I'm not sure what to use the other set for, but at $20 for all four, I couldn't resist.
I also found these copper outdoor lights: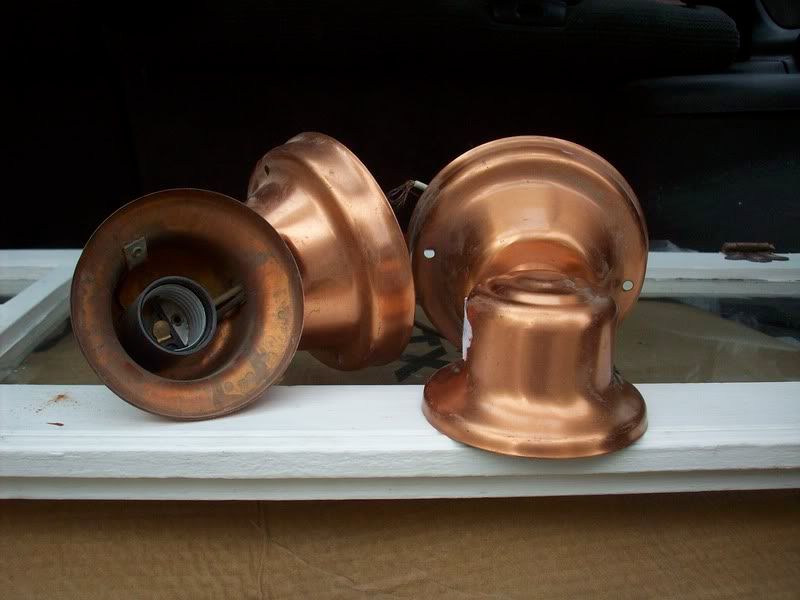 They will look cute outside our back doors. I'll have to keep my eyes out for the right covers.
A few weeks ago I picked up 100 sf of maple flooring for $10: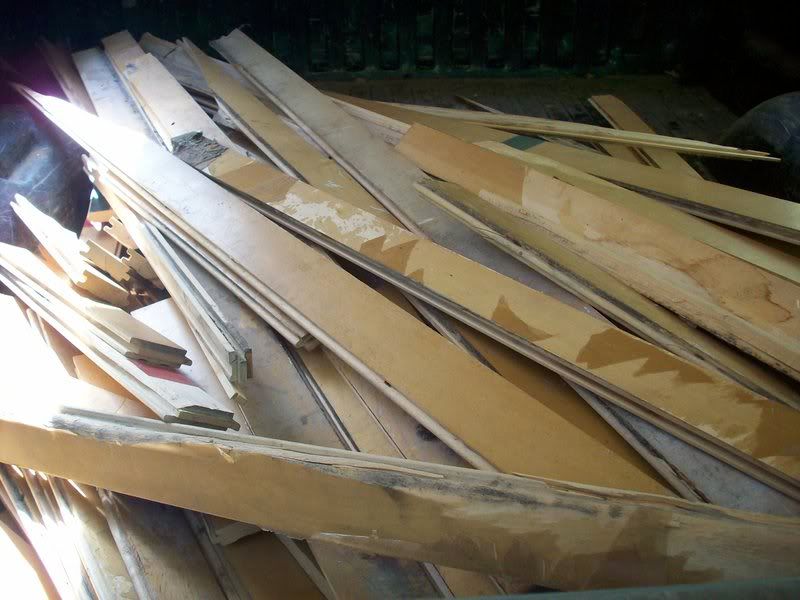 It's from an old gym floor. If the original floors in either of the studies turn out to be unusable, I can put this down instead! They are both smaller than 100 sf.
Has anyone noticed I seem to be buying 1940's and 50's things for my 1911 house? Someone slap me! It's hard when there is NOTHING left to go on in the house as far as style and you try to buy everything used. Ah, well.