I've been working on the new window in my study. First, I needed to add wood to extend the window frame to the drywall. Theoretically, this involves a table saw to rip trim down to the exact dimensions of the gap. We don't own a table saw. Luckily, my local big box hardware store carries 1/2"x 3/4" trim... just perfect for what I needed to do.
Here's the window with it's new frame extensions... they are the unpainted wood: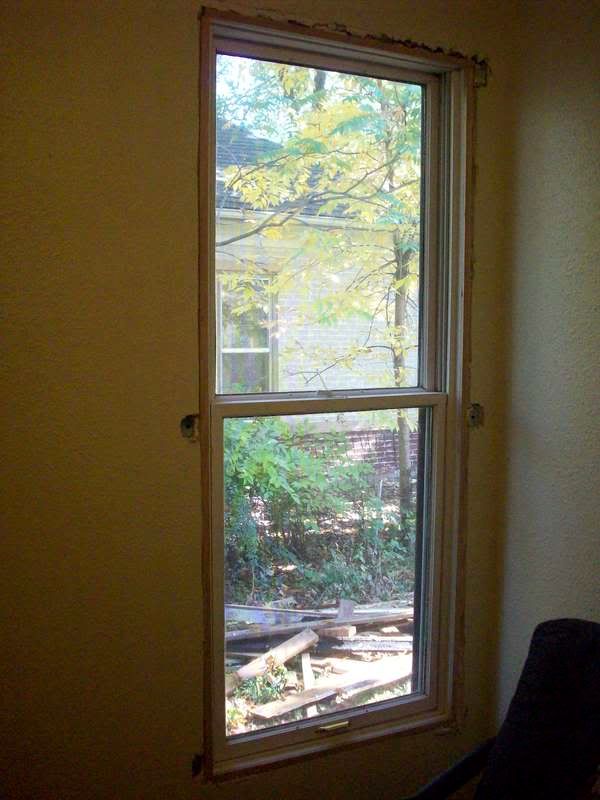 And, a close up: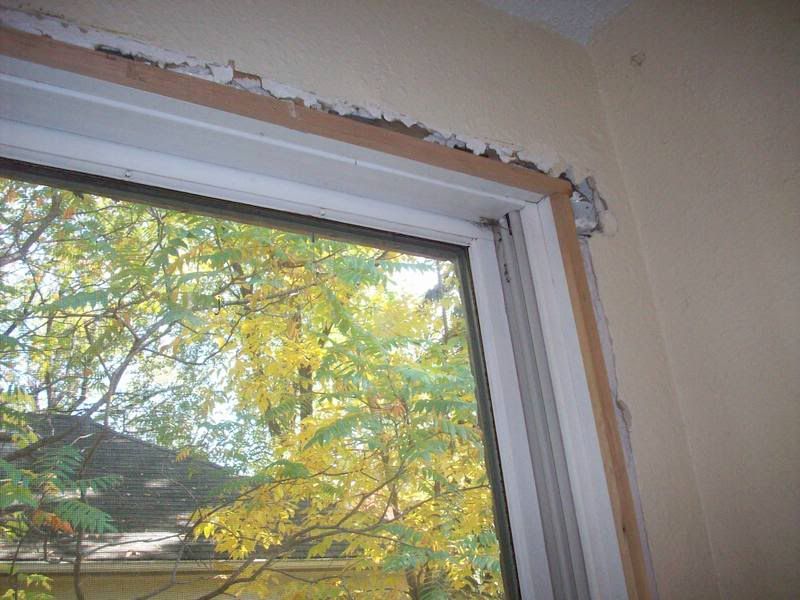 I attached the wood strips with finishing nails flush with the drywall. Well, I TRIED to install the wood strips flush with the drywall: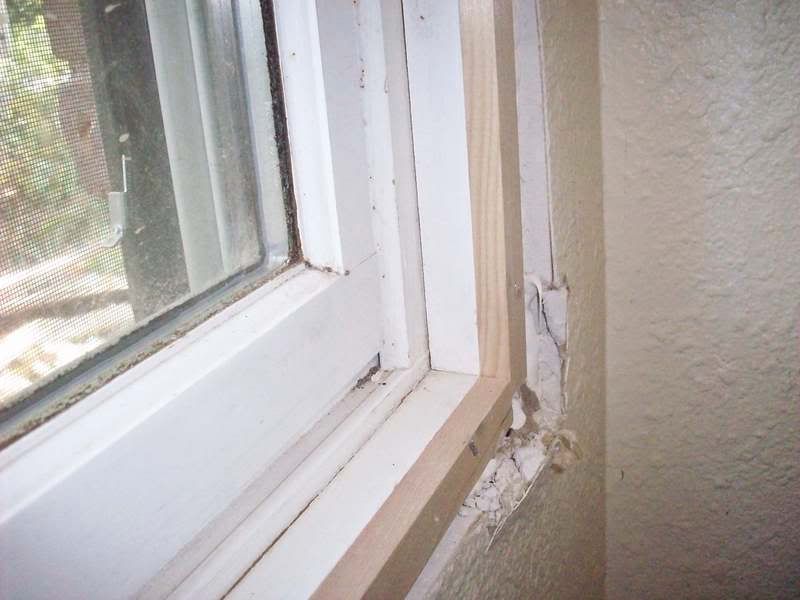 Unfortunately, the drywall bows out considerably in both lower corners. The window is plumb and level, and 80% of the drywall is right where it should be. These corners are about 1/2" off. Any suggestions for how to install the window trim so it looks right? I'm thinking I might have to cut out the offending drywall, level behind it, and replace.
After I added the frame extensions, I went over the nailing fins with drywall compound to bring those areas flush with the drywall. When we installed the new construction window, we decided to use the nailing fins and simply cut out chunks of drywall, as the holes and patches would eventually be covered by window trim: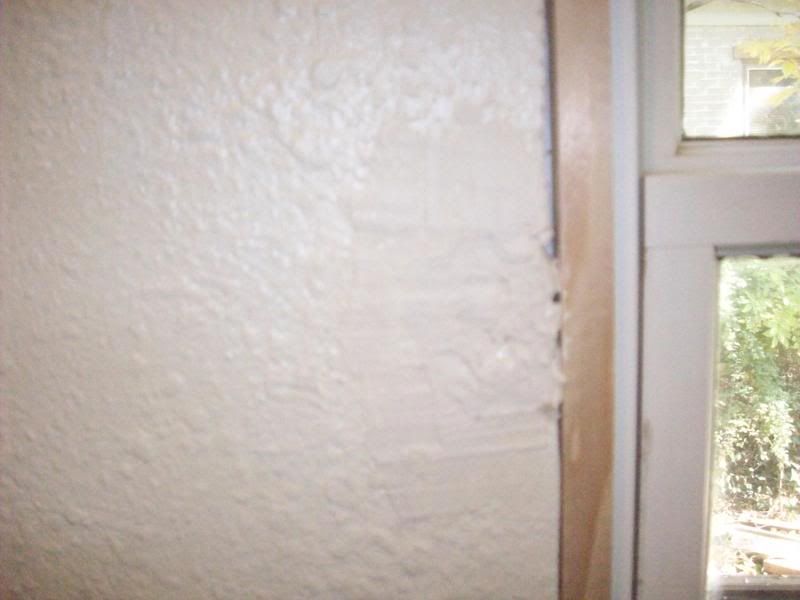 Here's the window as it looks now... after the drywall compound dries I'll caulk around the window again and call it done!