I was wrong! I'll always admit when I am wrong, and wrong I am. I'm VERY happy that I am wrong this morning.
The new mortar is NOT cement based mortar. It IS a premixed lime and sand mortar, so it does look slightly different. It SHOULD cure to the same color... funny how 1 day of curing in 100 degree weather ages it faster than 3 days of 40 and 50 degree weather. Our mason was very nice and walked me through their whole process again.
I wanted to show off the brick patches he's done on the house. Remember all of the nail holes?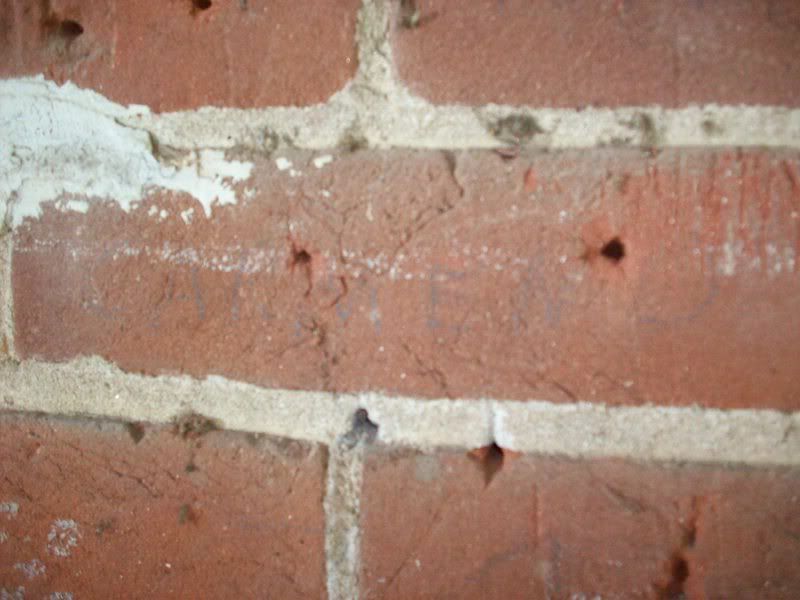 We tried many different patches, and settled on a patch made by mixing the mortar with brick dust, patching, and dusting the patch with brick dust. There are two patches in the picture below: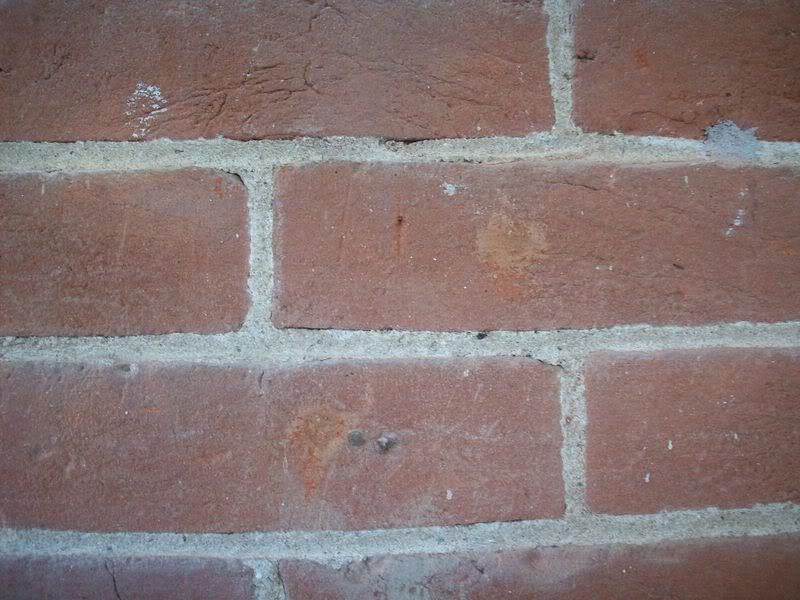 I'm quite happy with them. From more than 2 feet away, you can't see them at all, and from the street it looks like a different house!