It's taking all of my self control to avoid ripping the floors up right now.
Here's a picture of our cold air return (minus the grate):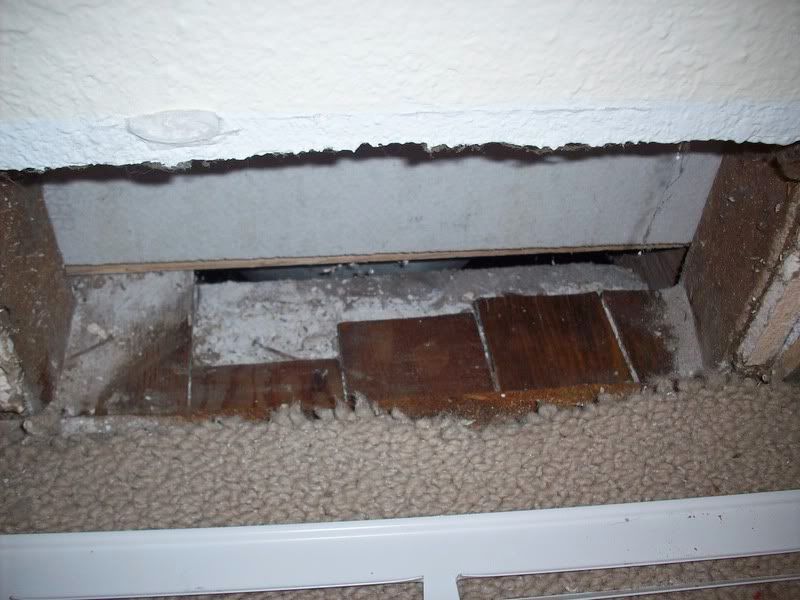 Those are tongue and groove floor boards UNDER a layer of nasty carpet and a layer of plywood. They are damp in the picture, since I had just wiped the drywall dust off of them; in real life, they appear to be pine.
Thanks to a tip from a poster on the
Old House Web Forums
, I ripped off our cold air returns to see if I could simply place furnace filters behind these grates. Unfortunately, these returns are just drywall and studs. I'm pleased to see that my efforts weren't entirely in vain, however!