and the decorations are up!
On Saturday, we bought a 5 foot Noble Fir, made steaming mugs of hot cocoa (and Kahlua), and set to decorating the tree with
our box of ornaments
: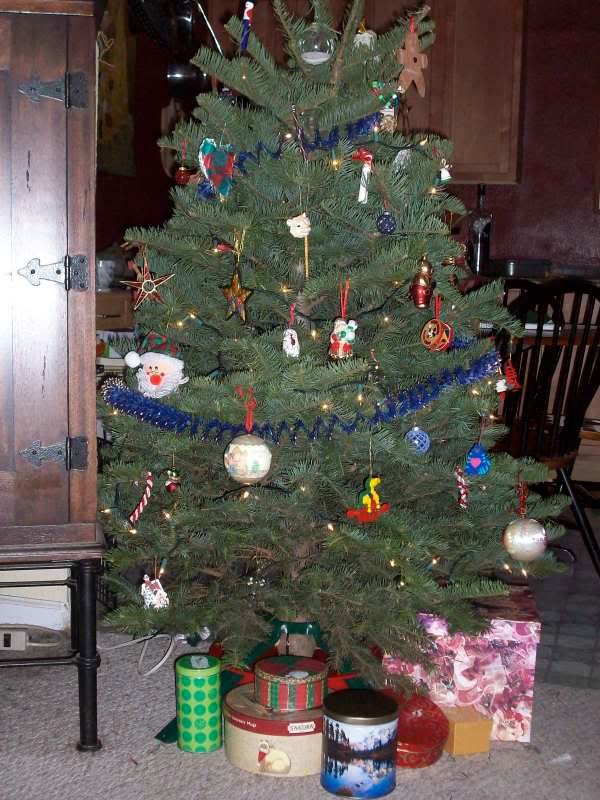 We had just enough tree for the ornaments!
I created a wreath out of a few extra branches, a hunting horn, and some small glass balls: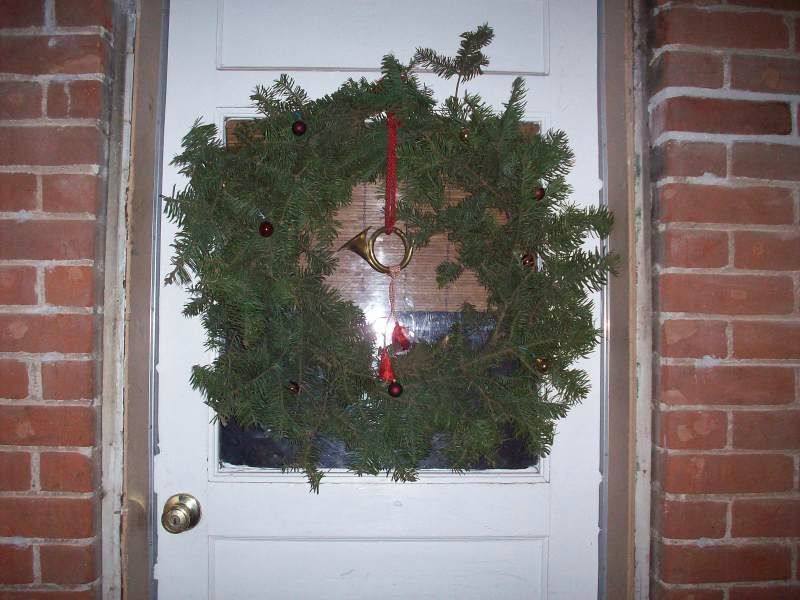 The wreath looks especially nice on our brick house!
Our stockings...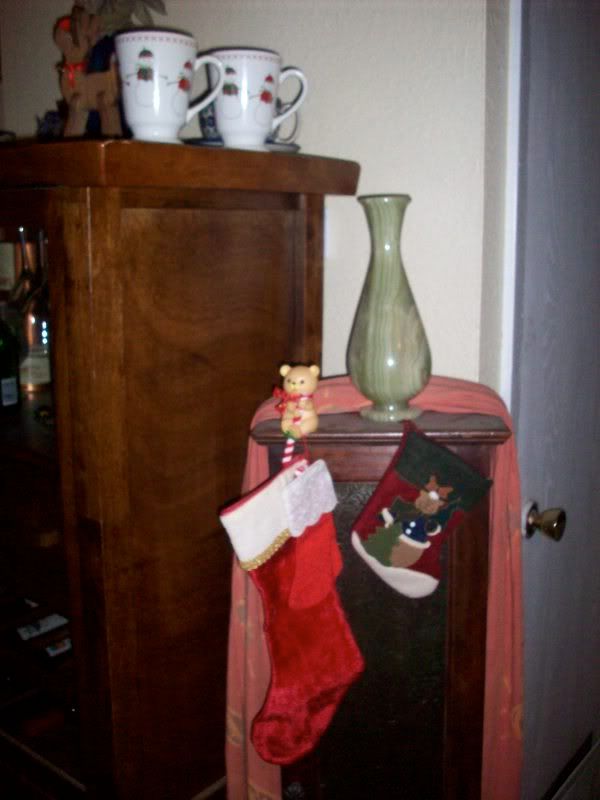 ... hung by the furnace with care.
Here's looking forward to a wonderful Christmas season, filled with love and care!