We realized last winter that our back door was a hollow core door masquerading as a back door. Not good for heat loss or efficiency! I took a trip to the Habitat ReStore and bought the cheapest solid door I could find as a replacement, as we intend on removing the doorway in the remodel
(if it ever gets done)
.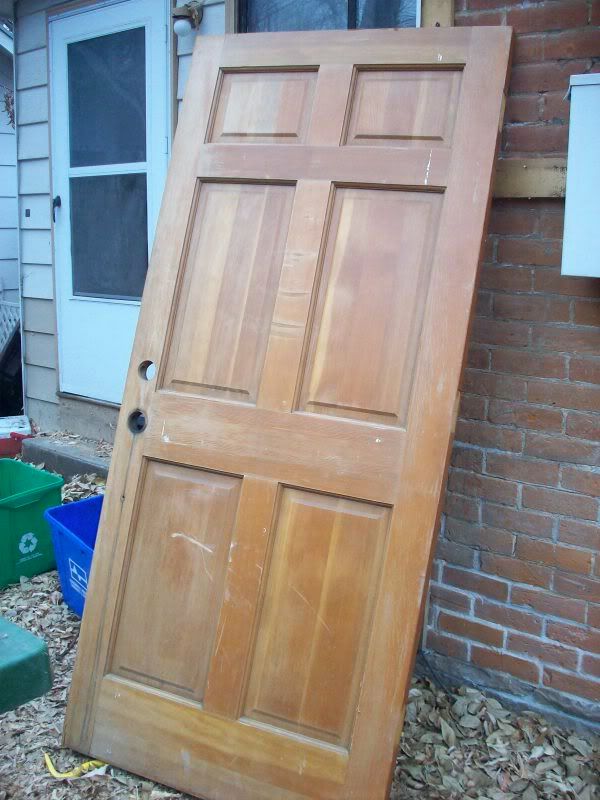 It's not a bad little door... $30, and solid wood. Looks a lot better than the flat paneled hollow core door!
To match the hinges up, I stacked the doors on my "workbench" (picnic table). This allowed me to match the positioning exactly.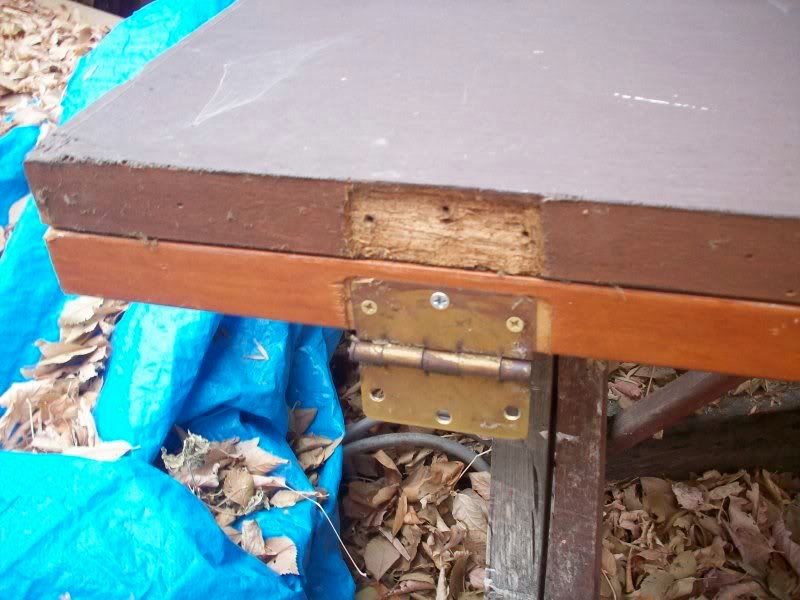 I reused the existing hinges, though they may not be beefy enough for this door (which is very heavy). The door is installed... and it does feel a little warmer in the laundry room now.