The plan was to have the exterior window trim finished this weekend; a nasty cold said otherwise! I still can't talk, but am feeling better.
Here's what I accomplished before falling ill: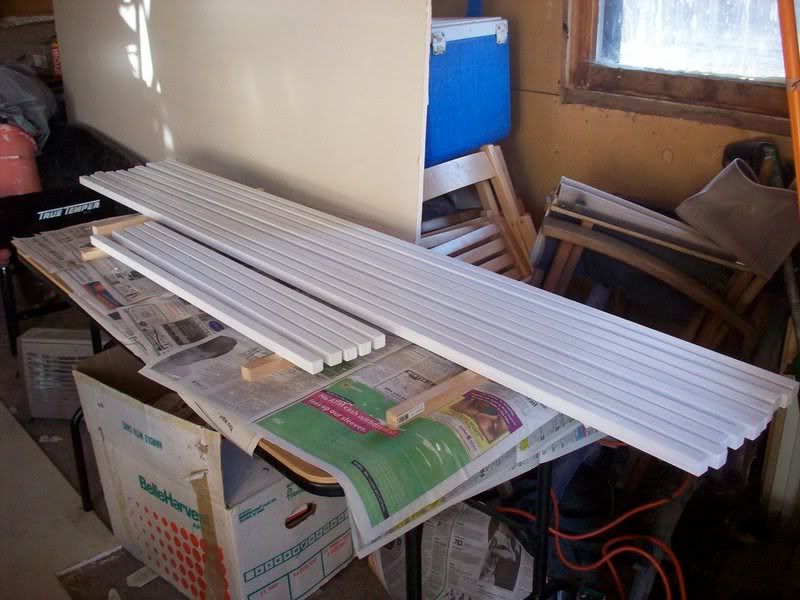 All of the wood is cut and primed on all sides, and is ready to be installed! It is 3/4" square pine molding; we are going to "build out" the molding in a more decorative style when we paint in the spring.
We are looking at beautiful weather (for November) this weekend, so we should have it up, caulked, and painted soon!