We've been installing the exterior window trim this week, and so have been paying a lot of up close and personal attention to the windows. While working on the kitchen window
(a window that we have never opened and that is partially blocked by a kitchen cart)
, I noticed something peculiar: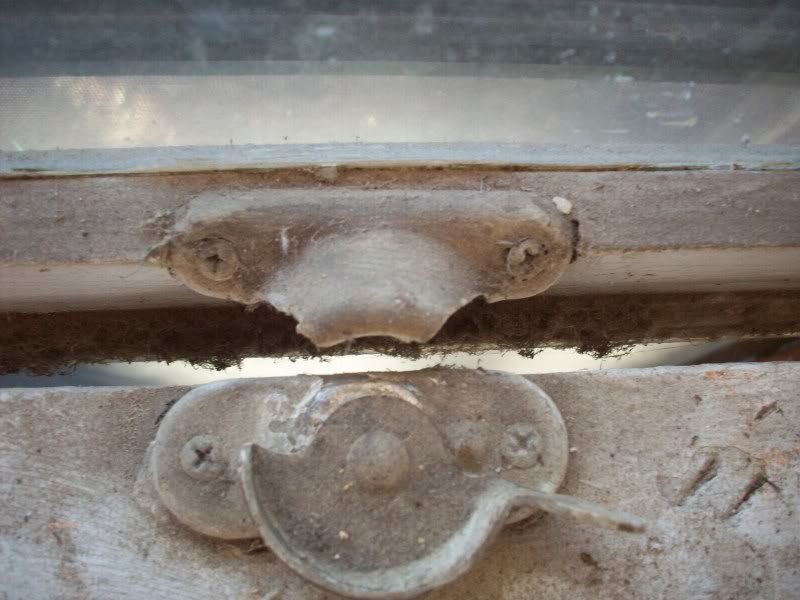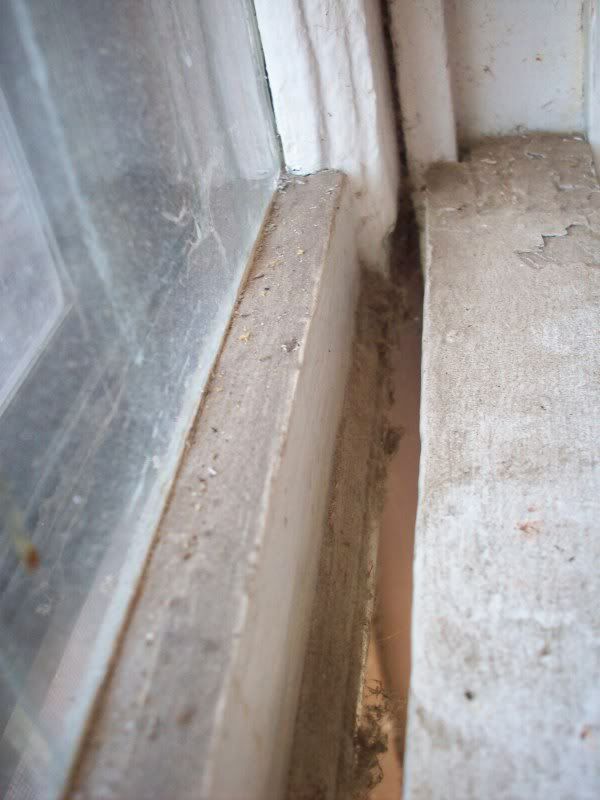 Yes, that IS a half inch wide gap between the sashes. And yes, it is there even when the lock is turned. And yes, I could feel the cold air rushing out of it into our kitchen, even on a 50 degree day! What in the world is it doing there?
A better look at the sash lock: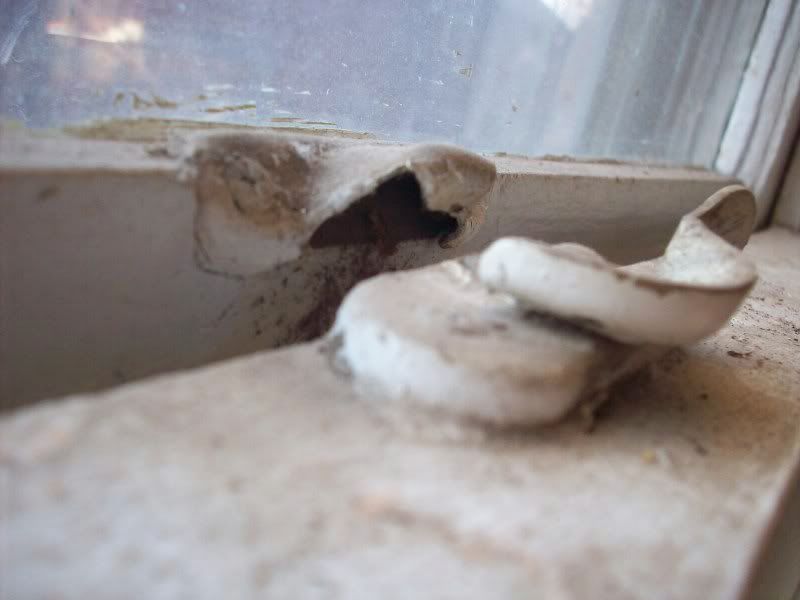 The top part has been mortised into the top sash at a diagonal. How odd! It almost appears that the entire bottom of the top sash is a replacement in the wrong size... but why?
I stuffed some of that foam insulation tubing into the gap; any better ideas for winter? And.. what in the world should I do about that window in the long run? My goals are to rehab the windows... but this particular window is throwing quite a curve on many levels. (We discovered today that the frame is rotting in places; the bottom sash has metal squares bolted onto it for stability, so it is obviously a little unsound there; and no this!).