At a recent rehearsal at a fellow musician's house, I found myself admiring the doorknobs and plates in his 50's style split level. They were all different types and vintages... Victorian, Art Deco, etc. Upon inquiring, I learned that they came from some of the 90 old houses torn down by the town's hospital during expansion over the years. He works with the maintenance department, and so was part of the demo. He saved all of the lighting and hardware that he could, and used much of it in his house.
He offered me the remaining doorplates and knobs, as every door in his house had a new old knob and plate.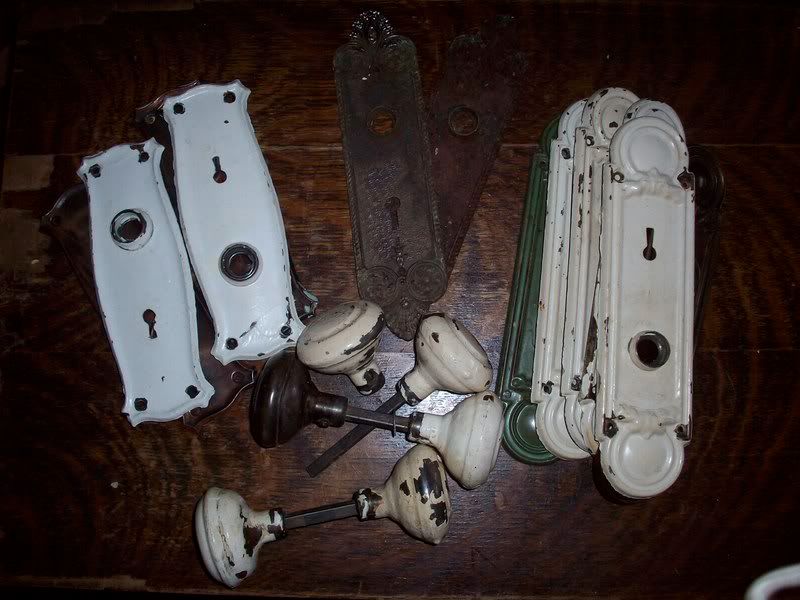 I'm excited... there are enough plates to do all of the doors in our house! And, the brass knobs coupled with the black jet clay knobs I have should finish our doorknobs out, too!
It looks like I will be spending some time with a crock pot removing the paint; otherwise, they seem in excellent condition. Character is re-entering our house!