... but it was too late. I'm sidelined temporarily by what is likely quadriceps tendonitis, an over-use injury of the tendon right above the patella.
I have NO idea what caused it... no REALLY.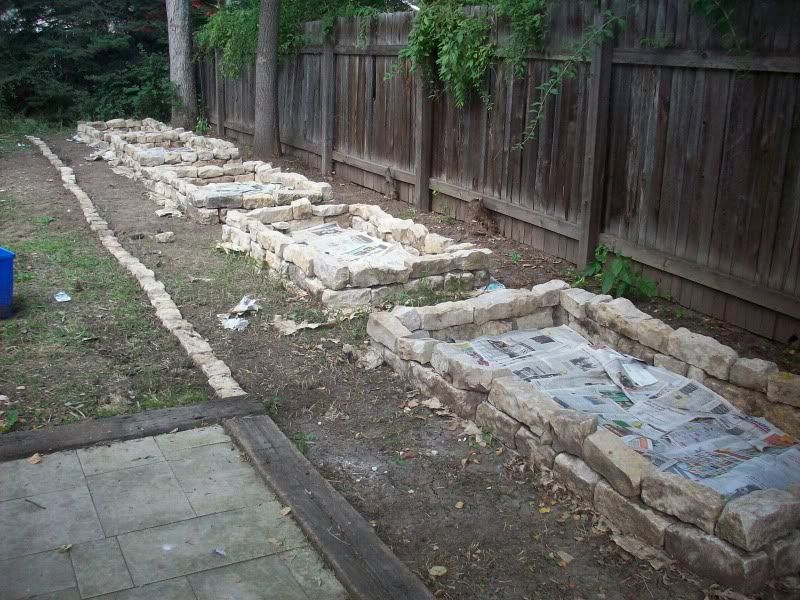 Ok... maybe moving a ton or two of rocks by myself could cause an overuse injury. Think so?
I've been icing for the past few days, and generally keeping off of it. It's starting to feel normal! I'm hoping that by tomorrow I might be able to do some light, NON-knee bending activities.