This plant/bush/vine has been terrorizing me for 5 years. It seemed innocuous enough when we moved in, just a nice bush with small pinky purple flowers drifting over the neighbor's fence. Then, it started to take over the yard.
You can see a bit of it coming over the neighbor's fence in yesterday's pictures... and here's a few old ones of it at it's finest: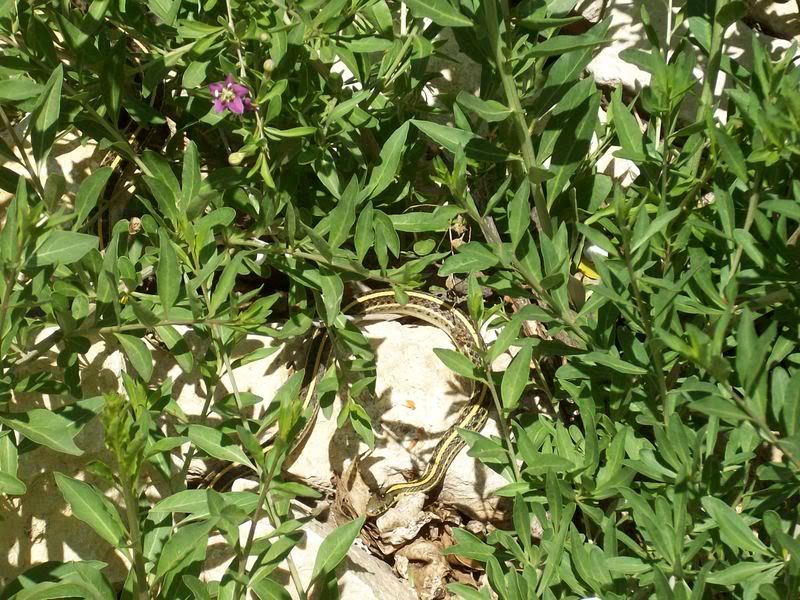 (complete with garter snake and small purple flower)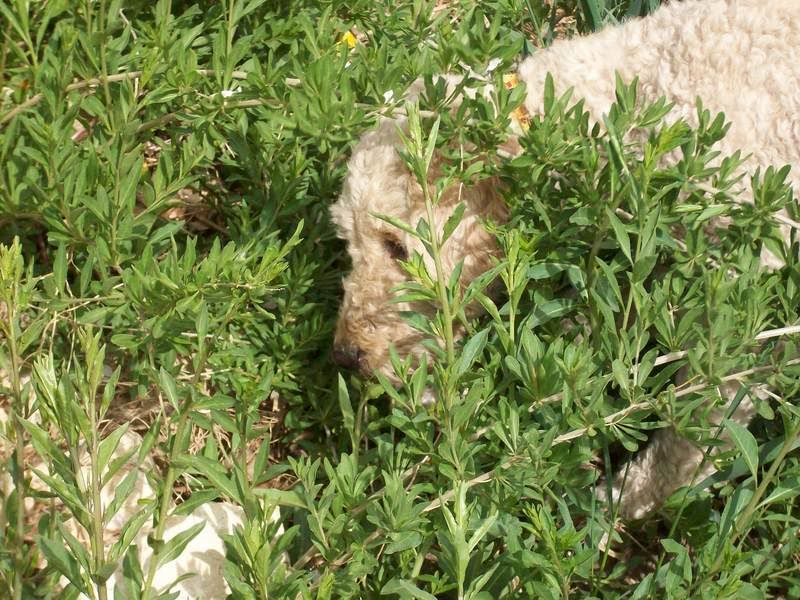 (complete with fuzzy puppy who is stalking the garter snake).
The growth you can see appears to be second year growth... the first year's growth appears to be non-woody and have much larger leaves. The bush has runner type roots. I can pull or dig a plant up as far as I can, but I won't have gotten it all. A few weeks ago, I went all out and clipped EVERY bushlet in my yard down and painted each remained stumplet with stump killer. Last week, those stumplets were covered in new green growth.
Save me from the bush!
What is this plant?