... for the gravel path surrounding the raised garden beds.
First, I dug a narrow trench; I marked guide "holes" at the end and the middle, and then set to work: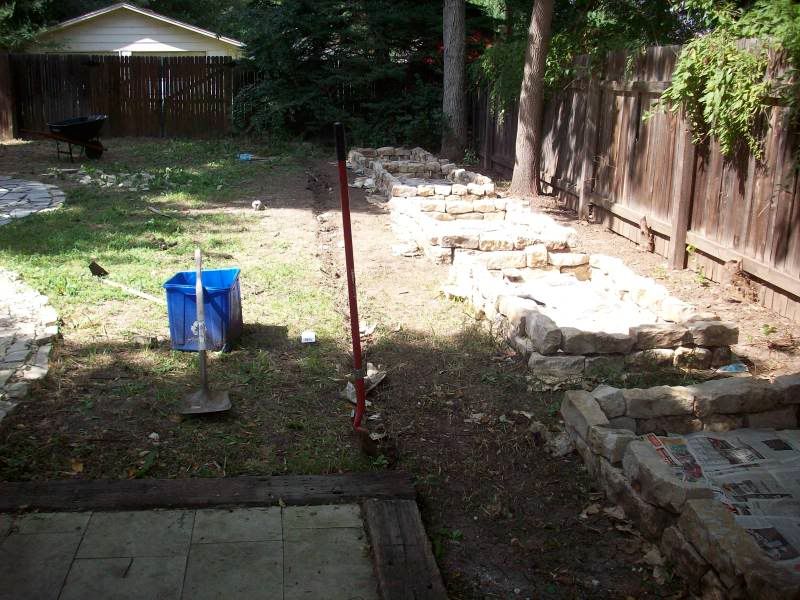 After digging the trench, I carried the stones back over (you may remember that this is where they WERE before I moved them across the yard... back again) and laid them out: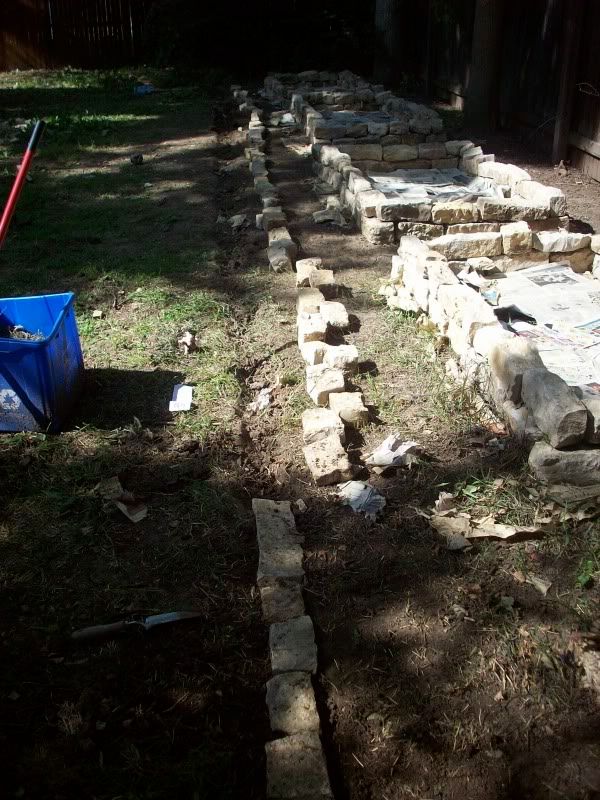 I was careful to choose only stones with a relatively flat edge, as I hope to have the edge flush with the grass for easy mowing.
I chose NOT to use landscaping fabric for two reasons (actually... three):
1) It's made of plastic, and I don't want to add more. (Please ignore the landscaping fabric in the fire circle... it was installed 2 years ago).
2) It isn't fool proof; see fire pit from two years ago.
3) It's expensive.
I'll line under the gravel with heavy sheets of newspaper; the edging stones will just have to accept grass growing between them.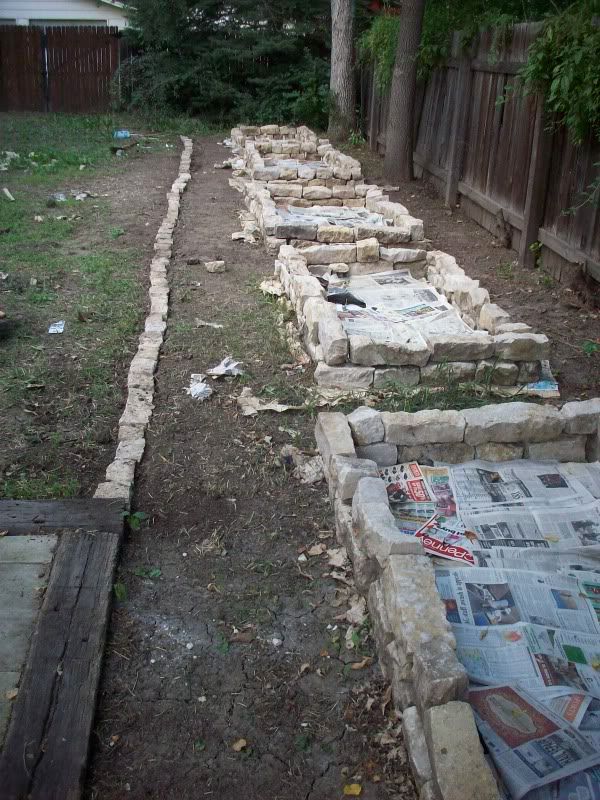 Here is the finished edge; now I need to remove about an inch of soil between the edge and the beds to make room for two inches of gravel.
We are trying to decide between straight 3/8 inch crushed rock, and between the 3/8 minus (or breeze) rock that creates more of a hard packed path. Also trying to decide on color... I'm thinking grey would be nice. Not buttery yellow... but maybe rose/red. It's the cheapest. Seems funny to be buying rocks... especially since I see craigslist adds of people giving away landscaping rocks all the time. It's usually the 3/4 to 1 1/2 inch rocks, though... the kind that don't make a nice path... or pea gravel, which I am not a big fan of.