Three more stone garden beds, in a neat row (you can see the
EVIL bush
poking up over the fence- what IS it?):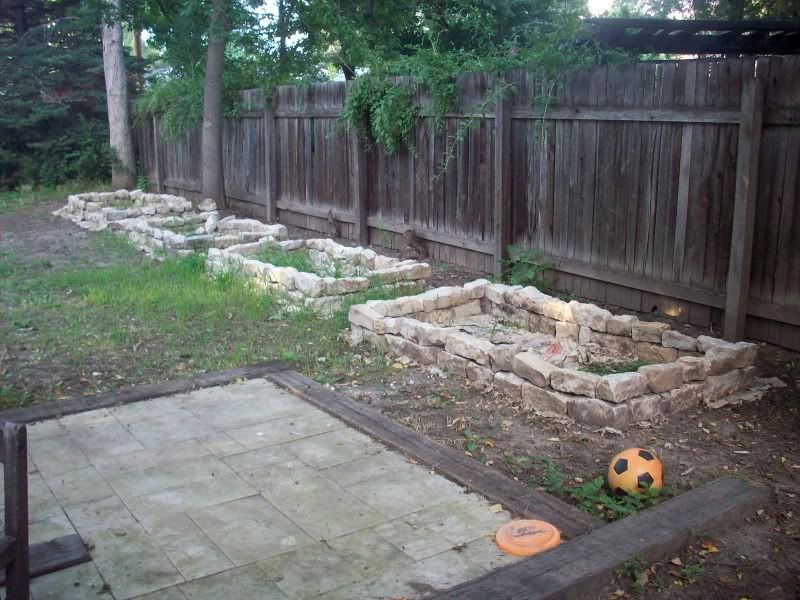 The dogs knocked over a stone on the last one by playing body-slam tag into the wall right before I took the picture; I hadn't filled the cracks with stones chips yet. Funny pups never even blinked! I'll assume that the stone wasn't a good match for that spot, and replace it with another. The beds are generally steady and firm; filling with dirt/compost/manure will help their stability as well. I wouldn't recommend stacking these stones THREE deep in a single stone wide wall.
Each bed is approximately 4 feet wide, and 8 feet long, with a 2 foot path between each and along the fence. I ran out of newspaper, and so only covered the edges of the beds; I will fill in with massive quantities of newspaper later to smoother the grass poking up in the middle of each. One more bed to go!