A very nice person over at the Old House Web forums photoshopped the blue columns onto my front porch! Thank you so much, wletson! Just ignore the shutters on the house; we decided we don't want them.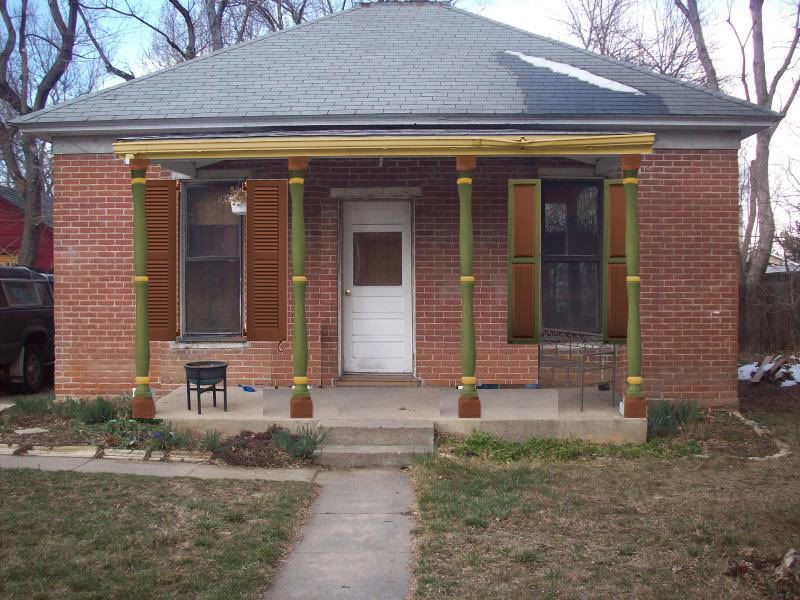 They are really growing on me. I realized that these are just the right size for the porch. It would be prohibitively expensive to buy new posts that are a true 6 inches wide! (At least $300 each, I'm guessing, though I can't even find any that aren't really 5.5 inches.) I think we will just stick with these, unless something comes along first.
UPDATE:
They may or may NOT be upside down. (This was photoshopped off of the old pictures- I think it gets the point across either way). I'm convinced it's an optical illusion to all of you! I have evidence in the bottoms of the posts, I think, and I'll take more pictures of the both ways. Plus, I think the posts look REALLY weird the other way... very top heavy.