She's been trying to eat her paws for the past week.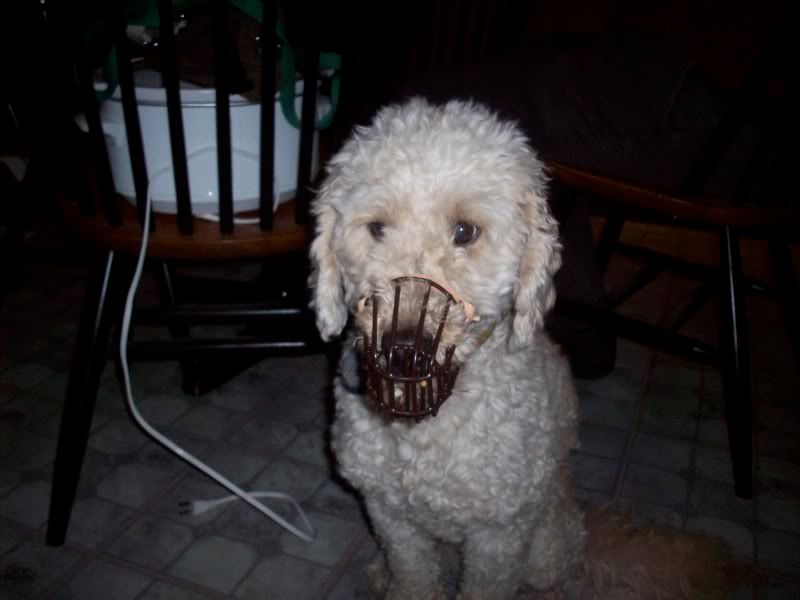 But this isn't where we started. We started with Bitter Apple, that foul tasting substance that you spray to prevent chewing and licking. When that failed, we tired a pair of cute little baby socks. This worked for our other dog when he had foot surgery...
...but it didn't work for Miss Molly. The paws became even more swollen, bloody, and inflamed as she kept licking. We tried an Elizabethan Collar...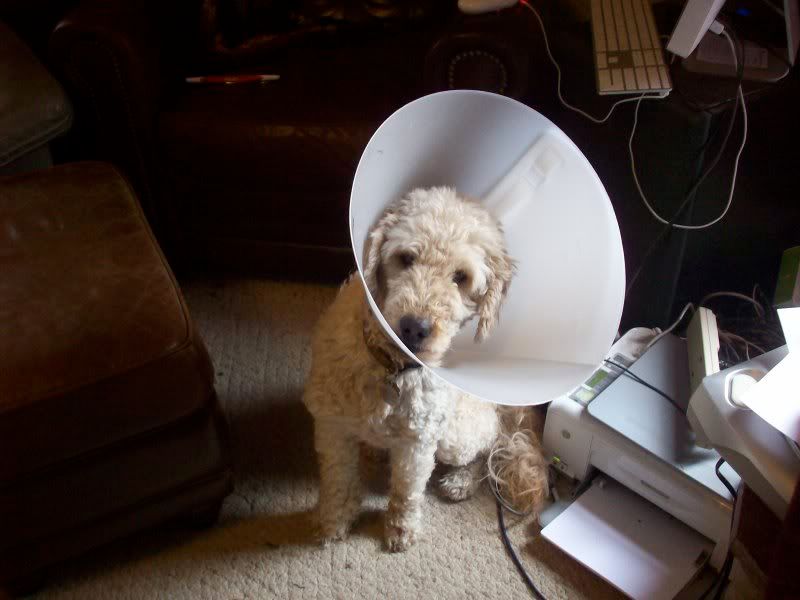 ...but Molly is too smart for her own good, though, and figured out how to chew her feet with the ecollar on by pinning her foot between the collar and the floor, and pushing down to collapse the collar. This caused untold torture to her poor little feet. That's when we resorted to the basket muzzle, ala Hannibal Lecter.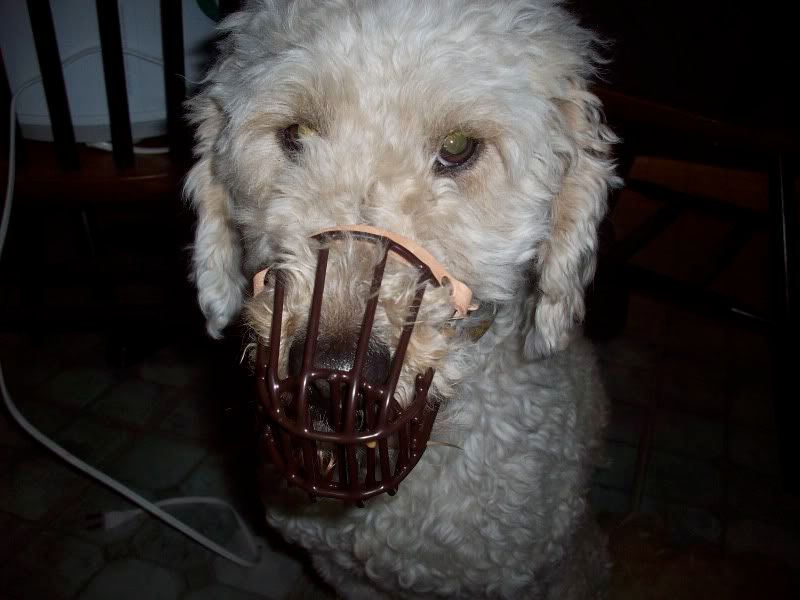 The smart girl figured out how to lick out of the side of her muzzle, however, so we paired the muzzle with the ecollar...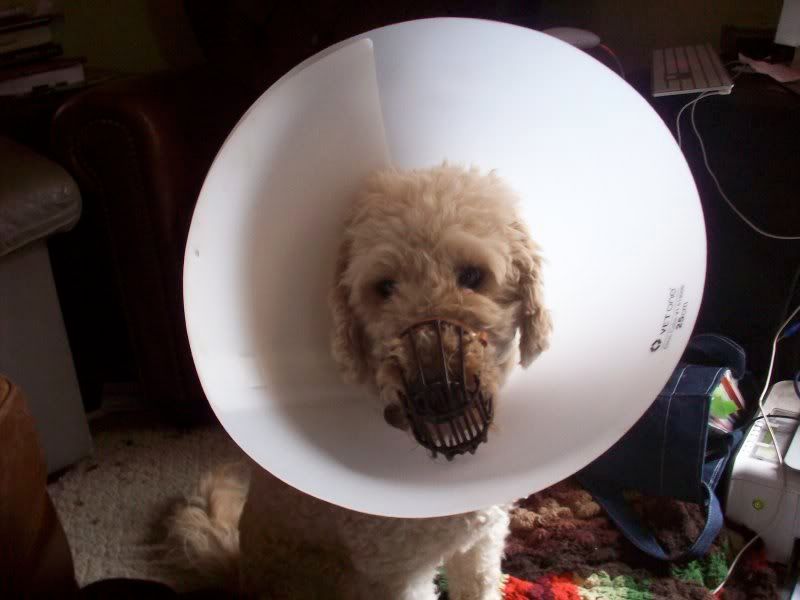 ... only to find that her paws were STILL being worried somehow, and were now bleeding pretty badly.
I don't understand how she can still be reaching her paws through a lampshade, a muzzle, gallons of bitter apple (which she hates), yards of gauze and vet wrap, and baby socks. We have washed, bandaged, antibacterial oinmented, anti-itch sprayed, soaked in Epsoms Salts, and done everything we can think of... and every time we think we are getting somewhere, she rips them open again overnight. And, I am at the end of my rope. She's going to the vet tomorrow at 5 pm (the earliest they could get us in)... hopefully they can give us a sedative or something to help her.