It's time to paint our house trim! But before we paint it, we need new porch posts. The current posts are hollow quasi-Craftsman squared columns. They are rotten through and through, and need replaced.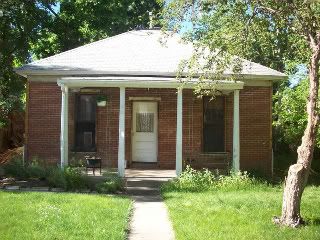 The columns are about 6 inches wide.
We know the porch is not original; you can see the "ghosts" of the old porch on the brick (the small white lines between the windows and the door). The original porch likely looked like THIS: (Our next door neighbor's house)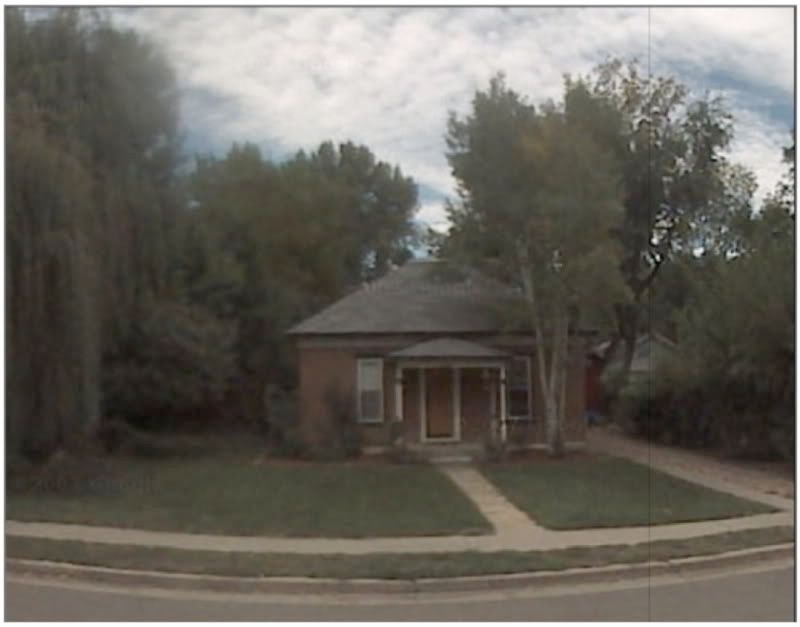 The posts on their house are turned posts, and there is a small amount of gingerbreading at the top. They appear to be a true 4 inches wide (and are more than likely original to the house, based on that size and the layers of paint that appear to be on them!).
We'd like to put actual turned posts like our neighbors back up, as the square columns are just too plain for the house. I've been trying to find salvaged posts for almost a year now, but can't find anything that doesn't cost $400 each OR they only have THREE posts. Sigh.
Question #1
: Would it be weird to put half posts back up where the old half post ghosts are? The paint won't come off with anything that doesn't stain the brick, and we think this might be a nice way to hide the paint. Would it look weird though?
Question #2
: What size of turned posts should I get? I know that the new 4 inch posts will be too spindly at barely 3 inches wide. Would a true four inch post be too small for the porch with it's larger roof? What do you think?
Question #3
: Since I can't find salvaged posts, any pointers on buying new ones? Is there a reason I shouldnn't go buy the
5" or 6" posts from Lowes
(that are actually 4 or 5 inches)?
We really can't afford much for the porch. I know we can't afford the $300 repro ones I've seen online that look gorgeous! We probably can't afford much more than $300 for all FOUR posts!