Here's what my front flower gardens looked like all winter: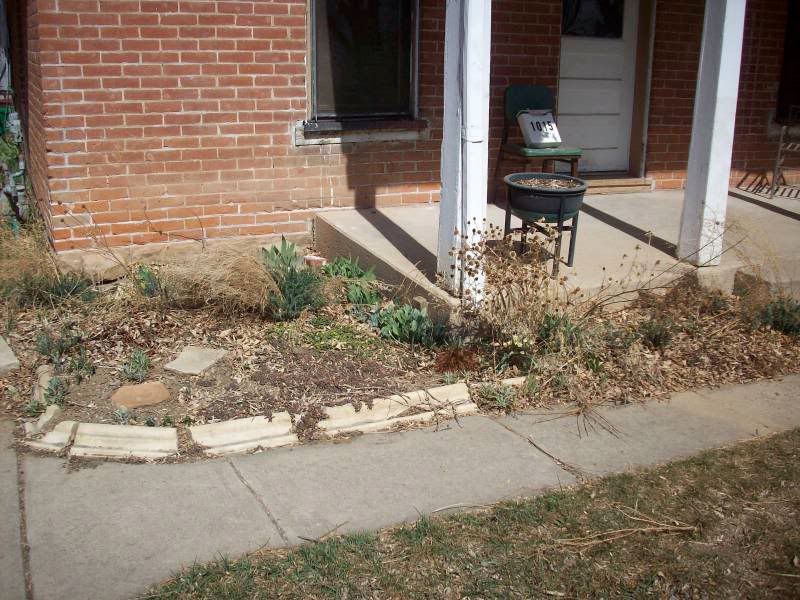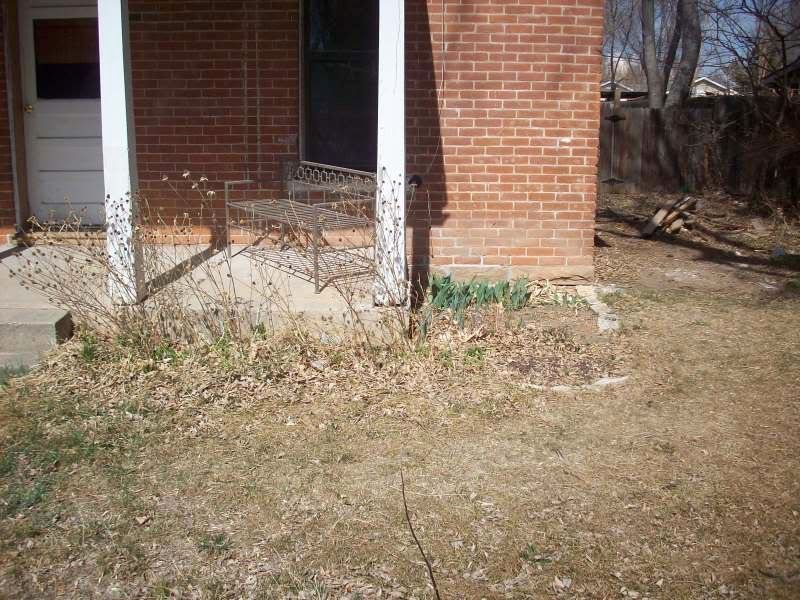 I went to work with a garden rake, a pair of bypass clippers, and a weeder, and after an hour or two the gardens looked like THIS: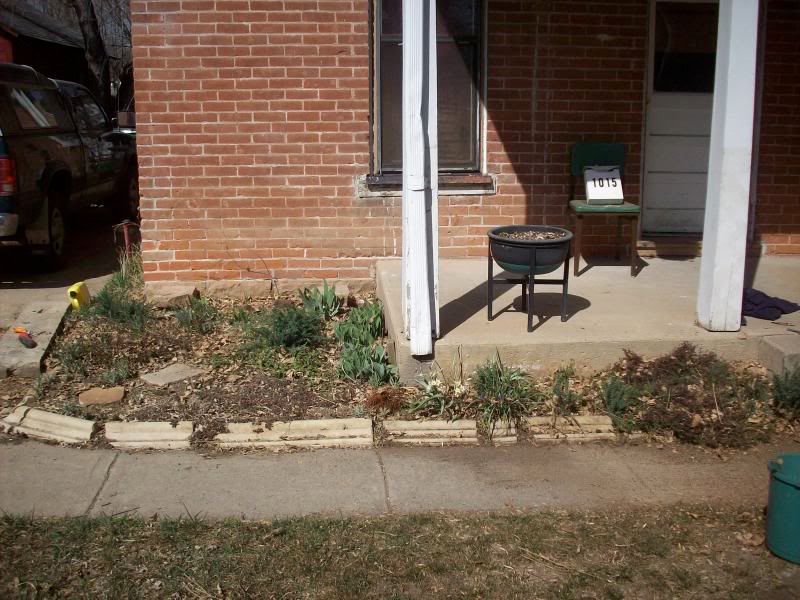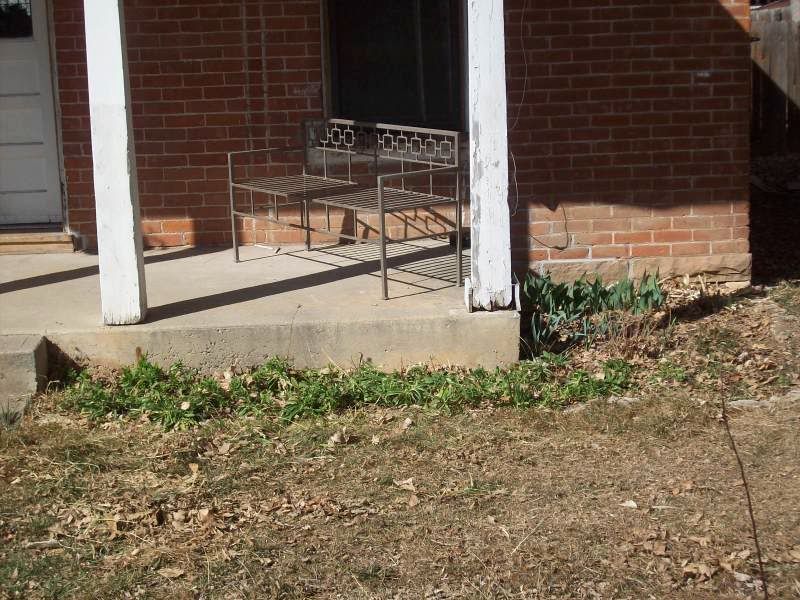 Look at all the greenery poking up! I crunched up most of the leaves covering the beds over the winter, and mulched around with leave bits; this will allow the leaves to break down into nutrients faster, and it presents a neater appearance to the beds. I can't wait until it's time to get in there and start dividing up the older perennials!