Over Christmas, a few family members managed to retrieve this from the crawlspace of my in-law's house.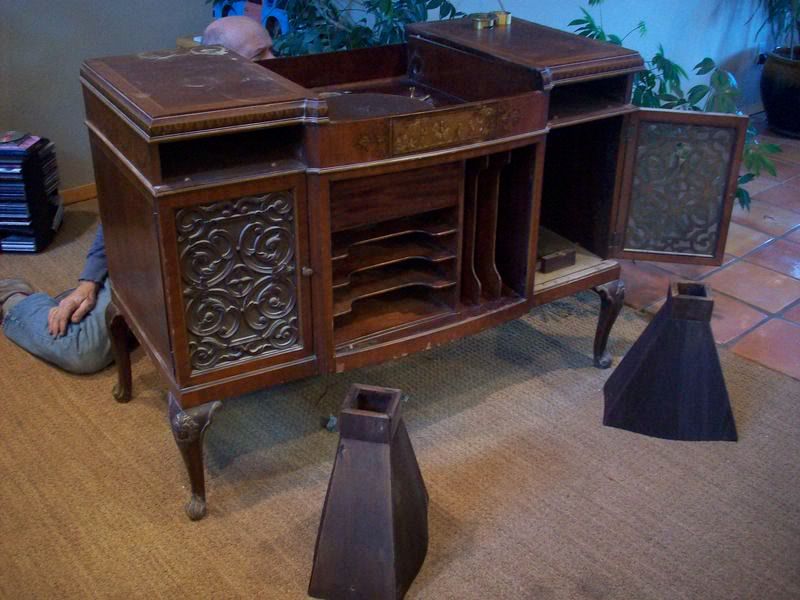 It's a
Cheney Talking Machine
!
It is in need of a lot of work, but oh-so-cool.
Here's a few more pictures: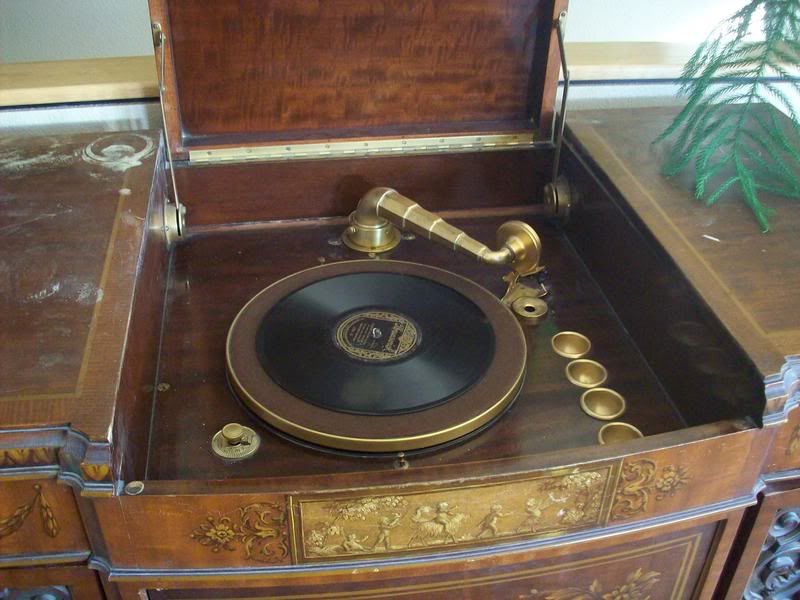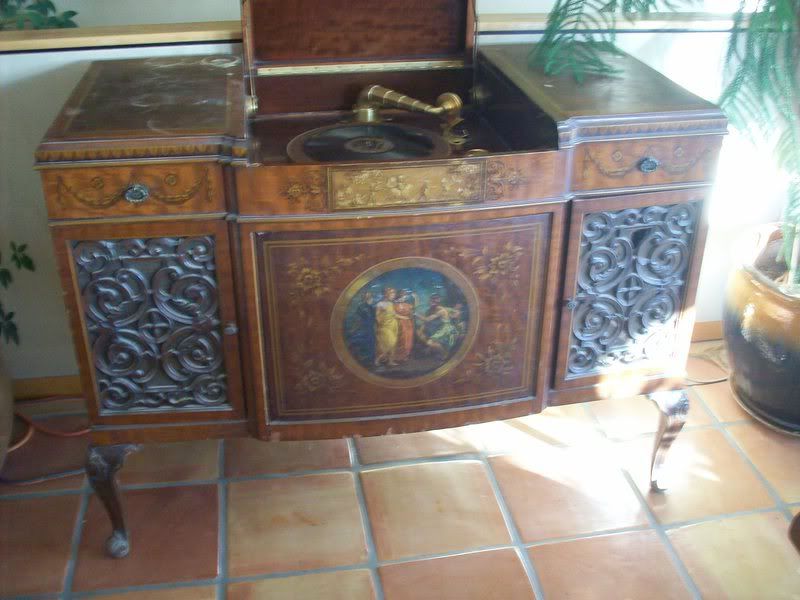 And a quick movie of a 1920's dance tune!
They want to restore it, but are unsure of how to got about this. There is substantial water damage to the finish on the top, the legs are very shaky, and the entire unit is bowed down in the middle (so you can't close the lid). Any advice on how to restore something like this, particularly with the detailed paintings?
We are on the search for our very own Victrola... we want a small one with a hand crank. What a neat sound they have!