This post is all about gingerbread and houses. It is NOT, however, about the kind on MY house!
We made gingerbread houses for Christmas: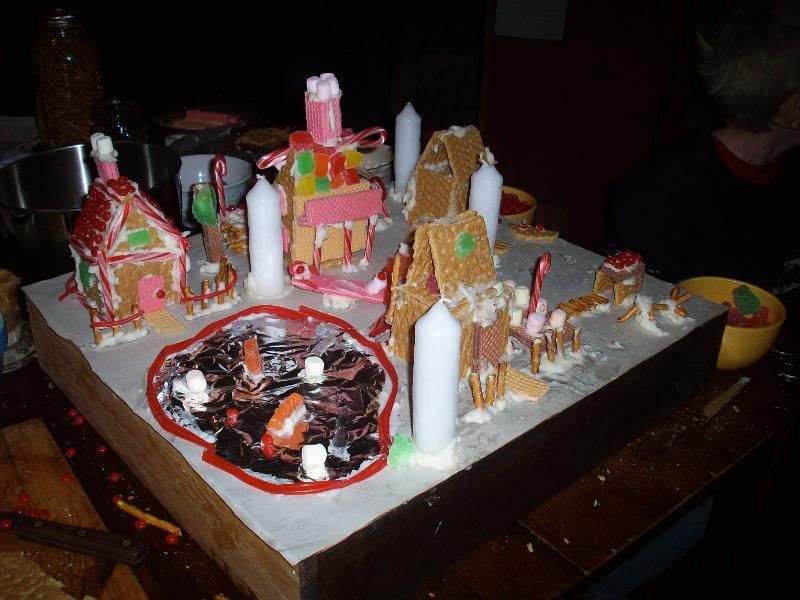 Here is my gingerbread house... big suprise! It's a classic quasi-Victorian cottage!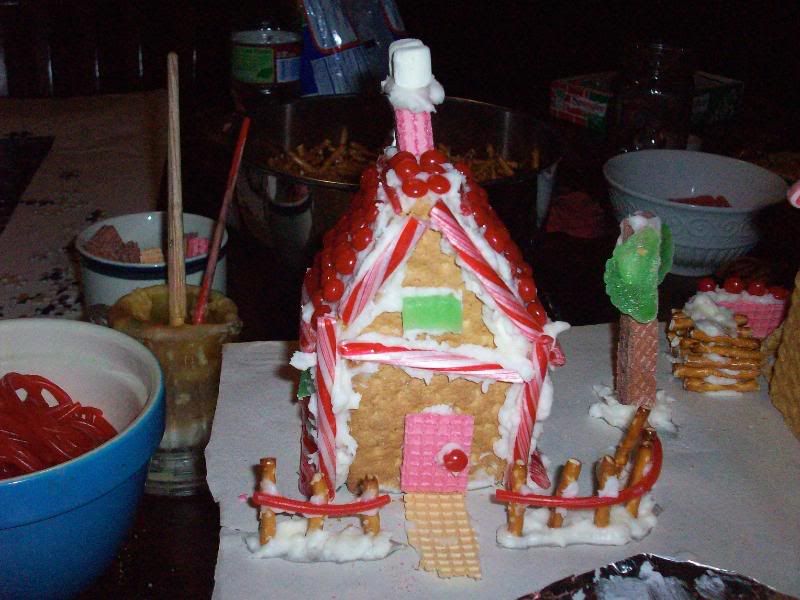 Other houses included the avante garde with lots of trees and a really cool fence...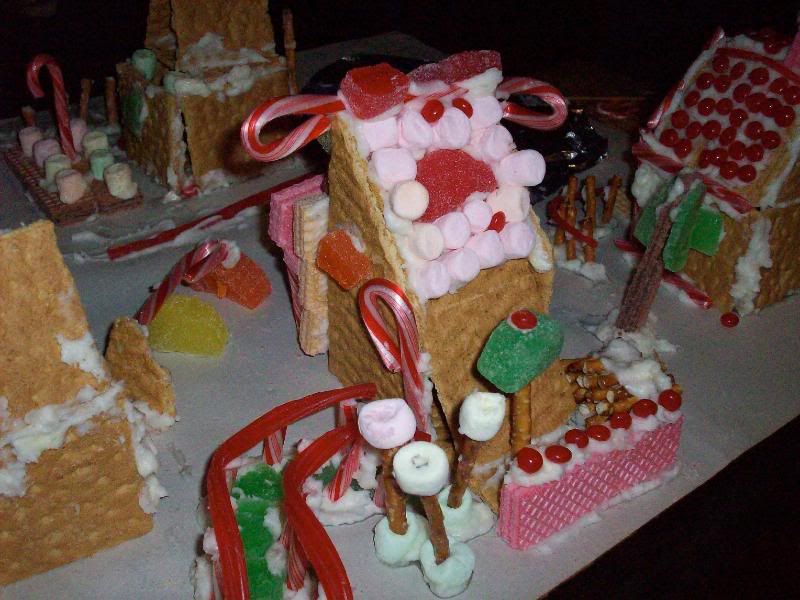 ... cottages with gardens and dog houses...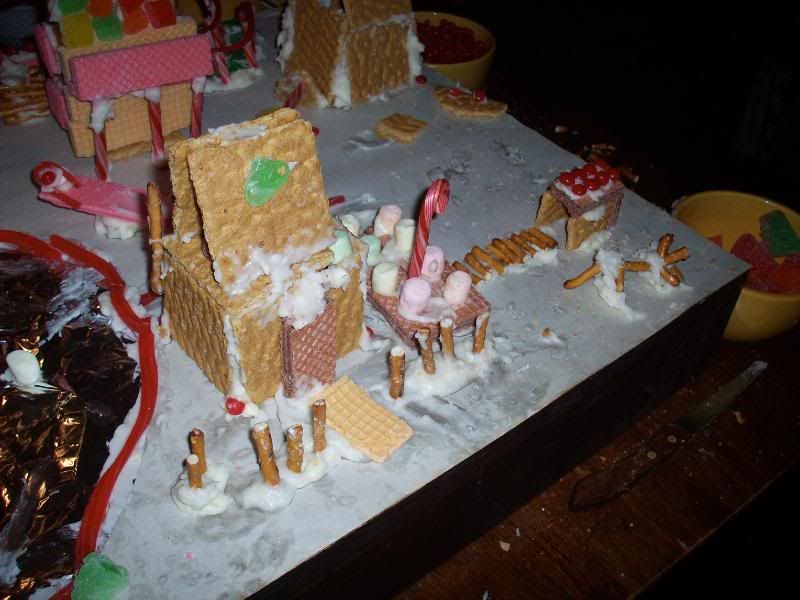 ... and flowers and a basketball hoop.